'Kill Bill' Director Quentin Tarantino prepares for alleged last film
Mondadori Portfolio via Getty Images
Famed director Quentin Tarantino, known for his prominent films Kill Bill and Once Upon A Time in Hollywood to name a few, is set to shop his 10th film project. Surprisingly, he has long said that this will mark his final feature film.
The renowned director prepares to invite multiple buyers to read his latest screenplay in the coming days. Such information was revealed by one source familiar with the pending auction.
The Academy Award-winner seeks a deal similar to the one he brokered for his last film Once Upon a Time in Hollywood. This means a strong theatrical release commitment and ownership of the film's copyright (in the case of Sony Pictures and Once Upon a Time, the deal said the movie copyright would revert to Tarantino after 20 years).
The script reading process feels similar to the extreme security measures taken around Once Upon a Time. There, studio executives had to schlep to the office of Quentin's agent in Beverly Hills and read pages in a conference room.
The protocols were put in place after a significant leak of Quentin's screenplay for the 2015 film The Hateful Eight. Representatives for the director did not immediately respond to requests for comment.
The existence of the new film was first reported by THR. Apparently, it is called The Movie Critic. Other sources cautioned that was a working title and not final. Reports say that the project has a female lead at the center and could be based on the life of noted film critic Pauline Kael.
For years, Quentin has expressed a desire to go out at the top of his game. He stated that many credible directors lose their luster later on in life. He did not outright claim retirement.
Quentin revealed plans to shoot an eight-episode television series while promoting his 2022 book Cinema Speculation. Nonetheless, a subject, cast, or distributor has yet to materialize.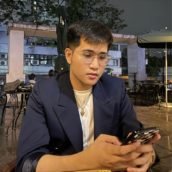 Raphael Garcia
Raphael is a person born between the generations of Millenial and Gen Z. He was produced by Cavite State University (Main Campus) with a bachelor's degree in Political Science. The lad has a fresh take on things, but can still stay true to his roots. He writes anything in Pop Culture as long as it suits his taste (if it doesn't, it's for work). He loves to wander around the cosmos and comes back with a story to publish.