DIZO Buds Z, Full Review — Is it worth buying?
DIZO becomes the first partner brand of realme TechLife and they have launched a line of amazing tech!
DIZO has a message of "Be Different", aiming to provide different tech products that complement every consumer's individuality and become an extension of their unique personalities. To me, this entails that they want to be as inclusive as possible.
Among the 13 products that they promised their consumers, in this article, I'll be giving my full review with regard to their DIZO Buds Z. We'll be talking about Design, Comfortability, Built Quality, Connectivity, Sound, Battery, Pricing, and my Overall Thoughts about it.
These are all from the perspective of an everyday user. I'm not in any way a tech expert. However, all I can say is I have tried many earphones and headphones. I'm very critical when it comes to their sound because I love listening to music, so at least you can say that I am reliable if you are not a tech-enthusiast yourself.
I've been using the product for almost four days now and these are my observations so far, categorized, as given above.
Design
The design of the DIZO Buds Z is beautiful. It sports a black matte plastic case that has a tiny little spot that lights up as an indication that it's on and other functions. Meanwhile, the buds themselves are plastic too, almost black with a hint of blue, violet, and similar shades as it glistens.
When my sister and I first saw the buds, we both gasped. The myriad of colors smoothly pops up whenever hit by the light, depending on the intensity. It is both fun and elegant at the same time, being stealthy and chique.
Comfortability
I can say that among all of the buds that I have tried, this is the most comfortable. Unlike any other budget TWS, this easily stands out since it is lightweight and it doesn't hurt the ear.
I often wear earphones at night because I don't like being woken up by sudden bursts of noise. With that said, when I used the DIZO Buds Z, my ears didn't hurt, despite wearing them until the morning, unlike any other TWS that I have tried.
This is also perfect for those working, on the go, or those who move a lot. The buds easily stick to the ears and they don't easily fall off, unlike the famous AirPods. It is neither huge nor tiny—just the right size.
Built Quality
As I mentioned, both the case and the buds are made of plastic. The former is matte, while the latter is not. For this reason, I cannot say that they are very sturdy, especially the case that feels very fragile. Though what comes with that is how lightweight it is and how easy it is to be carried around.
Since it's made of plastic, it doesn't feel very premium, but I think for its price, you get what you're paying for.
Connectivity
(For reference, I am using my iPhone 13 Pro Max)
When I first opened the DIZO Buds Z, it connected to my phone without any issues. I tried distancing myself from my phone while using it. I didn't have any connectivity problems except when I'm a couple of rooms away from it, which I think is ok.
Nevertheless, what I had the most issue with this is when I'm using it via Messenger call, it doesn't work. When I tried calling my Mom, I suddenly couldn't hear her through the buds, despite seeing that it is still connected to my phone. I also tried looking at the speaker indicator to change it to "Bluetooth" but it didn't appear. I had to drop the call several times before being able to use it.
Another issue I have with it is using the realme Link app. So, basically, it is the app you use for you to be able to customize your listening. You can change the function of the taps on the buds, both left and right, using the realme Link.
I was really excited to use the app because of how it caters to the user. However, to my disappointment, the "DIZO Buds Z" isn't on the list of devices in the app. I tried connecting it several times but it didn't appear—both with those on the list and manually. The only one there is the more premium version, the DIZO Buds Z Pro, along with other audio products. The DIZO Buds Z is nowhere to be found.
I'm not sure if it's missing on IOS devices only because I have seen reviews that had the device in their Android phones. I hope they fix this issue with the app eventually because, so far, this is the only one I had a problem with.
Sound & Mic
With its 10 mm Dynamic Bass Boost Driver, it sure does sound good. Due to this, you'll be able to hear good bass, reaching a decent range of highs and lows. I've listened to several songs and they turned out to be enjoyable with the help of the bass boost. However, I think that the sound isn't crisp enough to be called excellent.
When it comes to the mic, I think it's lacking, but almost all of the TWS I've tried sound like this. I tried calling myself and recording some voice memos—the sound turned out to be muffled but enough to be understood.
Battery
I think the DIZO Buds Z should boast about its Type C port which isn't really common with TWS in this price range. This means that its charge will be speedy, in addition to a good battery.
10 minutes of battery charging and you're all set, having a guaranteed 4.5 hours of battery life when you use both buds. With the case, it can reach up to 16 hours, which is just amazing.
Pricing
For its price of 1,499 Php, you get a really good deal. In the market, this falls as one of the best TWS with its price range. I've tried a few of them and this stands out as the most comfortable and most stylish.
Overall Thoughts — Should you get one?
Well, the short answer is yes. If you're on a tight budget, by all means, get the DIZO Buds Z. It stands out as the best TWS in the market, retailing only at 1,499 Php. It is beautiful, reliable, and afforadable. For its price, you'll get good sound, stylistic beauty, and comfortability, perfect for those on the go and searching for something subtle but looks elegant.
Are you planning to get your own DIZO Buds Z? Sound off in the comments below.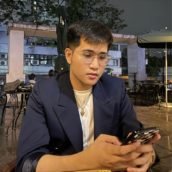 Raphael Garcia
Raphael is a person born between the generations of Millenial and Gen Z. He was produced by Cavite State University (Main Campus) with a bachelor's degree in Political Science. The lad has a fresh take on things, but can still stay true to his roots. He writes anything in Pop Culture as long as it suits his taste (if it doesn't, it's for work). He loves to wander around the cosmos and comes back with a story to publish.