ICYMI, Netflix has just rolled out a new feature on Android! You can now view the content even you are still downloading it. How cool and convenient is that?
With this new feature of Netflix for Android, users can watch partially downloaded titles.
This can be quite handy especially those times that you have to leave the house but haven't finished downloading an episode yet. Netflix states on its official blog post, "We always want to make it easier for members to access their favorite series or movies regardless of language, device, connectivity, or location. So partial downloading is now available on Android phones and tablets, and we'll begin testing on iOS in the coming months."
Starting today, Android users on mobile and tablets (versions 7 and higher) will be able to partially watch Netflix shows and movies. Before, you must get the downloading done first before you can view the title. This becomes a hassle for some especially if you have a terrible signal or wifi.
In addition to that, the streaming platform mentioned that it already released the 'Downloads for You' feature for Android users last February. This automatically downloads titles as recommendations, with watch history as the basis.
How to enable 'Download For You?'
To set it up, simply tap the downloads button located on the lower right of the screen. Below your current downloads, you'll find a section introducing downloads for you.  Tap the 'Set up' button so you can proceed on allocating how many gigabytes of movies and shows you want to auto-download. Note that Netflix will activate this feature when the device is connected to Wi-Fi only. The company will also test this on iOS devices soon.
What do you think?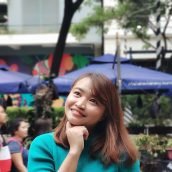 Queenie Lastra
Queenie Lasta got her bachelor's degree in Communications Research from UP Diliman. In her free time, she likes to read thriller novels, psychology books, and mangas. She believes in the importance of grit, hard work, and passion to become a great writer in the future.