Jerry Springer, a famous US talk show host, dies at 79
Photo from Getty Images
US media reported Thursday that longtime talk show host Jerry Springer, whose show became renowned for its on-air fights, swearing, and infidelity revelations, had passed away at the age of 79.
Jene Galvin, a lifelong friend and spokesman for the family, said in a statement, "Jerry's ability to connect with people was at the heart of his success in everything he tried whether that was politics, broadcasting or just joking with people on the street who wanted a photo or a word."
Indeed, his show became an international hit that lasted 27 years. TMZ quoted a family spokesperson as saying that Springer died peacefully after "a brief illness" at his home in Chicago.
The spokesman declined to provide further details. TMZ reported anonymously that Springer had been diagnosed with pancreatic cancer a few months ago.
The Jerry Springer Show began as an ordinary talk show in 1991, focusing on US politics and social issues, hosted by the then mild-mannered lawyer and former Cincinnati mayor Springer.
After a few years, the son of Jewish German immigrants decided to switch things up dramatically by focusing on salacious and outrageous content. Most episodes featured guests discussing family problems and exposing adultery.
The encounters often ended in fisticuffs, with security guards holding guests back as Springer attempted to mediate.
As recently as the late 1990s, the show topped daytime television ratings in the US, beating out even talk show host Oprah Winfrey.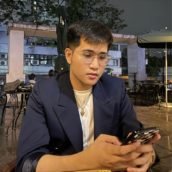 Raphael Garcia
Raphael is a person born between the generations of Millenial and Gen Z. He was produced by Cavite State University (Main Campus) with a bachelor's degree in Political Science. The lad has a fresh take on things, but can still stay true to his roots. He writes anything in Pop Culture as long as it suits his taste (if it doesn't, it's for work). He loves to wander around the cosmos and comes back with a story to publish.