Instagram now automatically translate text in Stories
The popular video and photo-sharing app already offers the feature to translate text in posts and captions five years ago. Now, the adding this feature to Instagram Stories too!
You can now auto-translate text in your Stories
Instagram is introducing a new option for its Stories format. This is to help users translate content into a different language. For English users, there's already been an automatic caption for Stories since May this year. Although, Instagram has not rolled out the feature for other languages at the moment.
When the service detects a foreign language in a post, it will display a 'See Translation' option. You'll find this on the top left portion of the screen, then simply tap it to view translation.
The platform is going to be available worldwide, offering 90 language support initially. Currently, there's still no available audio translation. Also, when you're watching a story with text, you'll get a "See Translation" notice if your set language is not the same as the one in the story.
A Twitter-like feature soon?
Aside from auto-translation in Stories, Instagram released a new Sensitive Content Control feature. Basically, it allows users to select whether they want to see more or less sensitive content on the Explore tab. The company launched this function after it announced a new Security Checkup page.
There are also rumors that Instagram is working on more Stories-exclusive features. The "exclusive stories" function might have similarities to Twitter's Super Follow. A leaker Alessandro Paluzzi said that when a user interacts with a Story that is only available for subscribers, the app will show a message saying:
"Only members of this user can see this story."
When the creator shares its first-ever Exclusive Story, Instagram will show a message encouraging the user to save this as a highlight for their fans. The notification message will pop up: "Well done on your first exclusive story! Save it as a highlight so fans always have something to see when they join."
What do you think of this new feature?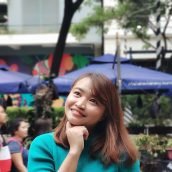 Queenie Lastra
Queenie Lasta got her bachelor's degree in Communications Research from UP Diliman. In her free time, she likes to read thriller novels, psychology books, and mangas. She believes in the importance of grit, hard work, and passion to become a great writer in the future.