Make sure to set a reminder for the Watsons Vitamins Super Saver Sale on June 10-13. The health and beauty retailer stages the second run of this exciting shopping event with huge discounts and special offers!
Get ready for Watsons' 4-day vitamin sale with up to 50% off!
Some of your favorite vitamins and supplements will be at 50% off if you buy 100 capsules or tablets. This offer is good while supplies last and for a limited time only! This has now become the chance to stock up at super low prices!
Included in the sale:
Watsons Ascorbic Acid Tablet
Berocca
Conzace
Watsons Carbonate Tablet
Watsons Multivitamin With Iron Capsule
Puritan's Pride Melatonin Tablets
Watsons Biotin Gummies with Amino Acid
Lecithin for Adults
Propan TLC Syrup
And, many others
Even during quarantines and lockdowns, the health and beauty retailer has given Filipinos access to vitamins, supplements, OTC medications, and personal products through its 800+ stores nationwide and its online channels.
Here is a quick guide on what vitamins and supplements to get in the Watsons Vitamins Super Saver Sale and what they are for:
Vitamin C is involved in many body functions. Of course, this includes immune system health and wound healing.
Poten-Cee Vitamin C Plus Zinc helps strengthen your immunity. Meanwhile, the Ascorbic Acid Tablets help increase body resistance to stress and common colds. As well as viral and other types of infections. You can get all the nutrients you need from food. However, a diet that does not remain well-balanced can cause deficiencies. Especially with certain conditions and illnesses such as pregnancy and diarrhea.
Iberet Folic-500 remains a multivitamin and iron tablet that helps treat or prevent vitamin deficiency due to poor diet, certain illnesses, or during pregnancy. Meanwhile, Nutrabliss by Multivitamins + Minerals Chewable Tablet helps prevent vitamin and mineral deficiencies.
People of all ages need vitamins.
Nature's Way Kids Smart Vita Gummies Multi-Vitamin + Vegies has 8 important nutrients to help support healthy growth and development. Meanwhile, Watsons also has Puritan's Pride ABC Plus Senior Multivitamin Minerals with Zinc. This, on the other hand, helps boost the immune system, specially formulated for adults over 50.
Drink antioxidants!
Antioxidants have substances that may protect your cells against free radicals. This may cause heart problems, cancer, and other diseases. Nutrabliss by Watsons Apple Cider Vinegar Capsule has antimicrobial and antioxidant properties. MGX+ Mangosteen Rind Capsule has antioxidant and anti-inflammatory properties.
Shop now at any of Watsons 800+ stores nationwide, online, or mobile app, or call & delivery service. Wellness is just a tap or a click away! Hurry and enjoy the discounts offered at the Watsons Vitamins Super Saver Sale. This is a rare wellness opportunity you shouldn't miss.
When you shop, use your Watsons Card to earn points. For more updates, you can also follow Watsons' social media pages on Facebook and Instagram at @watsonsph.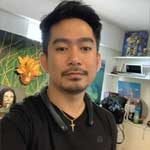 Josh Austria
Aside from being a businessman, Josh Austria has been working in PR and media industry for more more than a decade. From his years of experience as the Marketing and Advertising Head of Village Pipol Magazine, he has built strong relationships with creative people, brands, and organizations.