foodpanda helps local communities thrive amidst typhoon and pandemic
Year 2020 truly has been a year of ceaseless challenges, foodpanda, the on-demand food delivery service, embraced the opportunity to make a difference by delivering much-needed help to those in need. Its fleet of golden-hearted riders answered calls for help and led the charge in assisting people through various efforts all year round, from serving those affected by natural disasters to supporting medical frontliners in the COVID-19 pandemic.
"Through thick and thin, foodpanda takes care of its community of customers, riders, and vendors with its core business and Corporate Social Advocacy programs. We desire to help underserved populations and move toward economic empowerment and inclusion through equal access to every possible opportunity," said Daniel Marogy, foodpanda Philippines' managing director.
When Taal Volcano erupted early in the year, for example, foodpanda riders in the area were quick to respond and scrapped their schedules that day to bring immediate help to affected families. The company also mobilized relief efforts for the victims of the series of typhoons in recent months, providing relief packages to affected communities all over the country.
Moreover, foodpanda rolled out several initiatives to support medical workers nationwide who were manning the front lines against COVID-19. In April, the company partnered with restaurants in Baguio, Cebu, and Cagayan de Oro to deliver warm meals and refreshments to healthcare workers in hospitals and checkpoints. The following month, foodpanda joined hands with The Philippine Army to provide food assistance to COVID-19 response teams and frontline workers such as street sweepers, garbage collectors, waste management teams, and local government unit personnel in Quezon City, Mandaluyong City, and Taguig City.
The company also introduced the PandaTODA project to welcome tricycle drivers, whose livelihood was severely affected by the pandemic, into the foodpanda family as delivery riders. Tricycle drivers under the program were given the option to work on their own hours or be part of the foodpanda full-time. With the support of local government units like Manila, Pasig, and Quezon City, displaced drivers were able to find a sustainable source of income during this time of crisis.
"foodpanda raised the bar by reaching out and extending help to everyone, especially to those in need," Marogy said. "Our goal with these initiatives goes beyond providing immediate relief. We hope to leave a lasting and inspirational impact on communities all over the country."
Despite having achieved much this year, foodpanda recognizes that more can always be done in terms of helping people and building stronger communities. The company remains committed to improve its efforts to deliver the promise of embracing a local responsibility and a unique opportunity to be a force of good.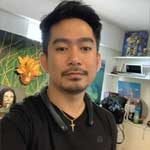 Josh Austria
Aside from being a businessman, Josh Austria has been working in PR and media industry for more more than a decade. From his years of experience as the Marketing and Advertising Head of Village Pipol Magazine, he has built strong relationships with creative people, brands, and organizations.