Most of us are aware that the drug Ivermectin is a hot topic nowadays. Allegedly, this anti-parasitic drug can also be a cure for COVID-19. So what's the stand of the Food and Drug Administration about this?
No product registration for Ivermectin without prior clinical trials
Yesterday, the government agency did not agree on using Ivermectin to treat COVID-19 patients. It would remain "irresponsible" to permit the distribution of this drug to the public. Aside from that, it did not have enough proof supporting the claim. FDA Director-General Eric Domingo spoke about this. In an announcement, he expressed how they do not recommend Ivermectin.
Domingo appealed to concerned individuals to be patient in waiting for the results of clinical trials in other countries. He also said that people should not consider the personal testimonials from people who used them. Then, he added:
"You only prove the use of a drug when you have a well-designed clinical trial."
However, FDA has allowed a hospital's application for "compassionate use" of Ivermectin on humans. During the 'Laging Handa' briefing, Domingo explained the reason behind this decision.
"Na-grant na iyong special permit for compassionate use [of Ivermectin] kasi alam naman namin na investigational product ito against COVID-19. May isang ospital na nag-apply for compassionate use at na-grant na nga ng araw na ito."
Difference between compassionate use and product registration
On the other hand, FDA clarified that the compassionate use permit varies from the pending applications to register Ivermectin for human use. As of now, two local manufacturers already submitted a proposal for product registration. A compassionate use permit authorizes the legal administration of the drug in the country. But then, it does not mean FDA is endorsing it in terms of safety and efficacy. But if the drug has a certification of product registration, manufacturers can sell it, with FDA's guarantee that it's safe and effective.
Lawmakers and doctors appealed for prescribing Ivermectin on COVID-19 patients based on the experiences of some patients. Still, the agency remains firm for its FDA registration before practitioners can prescribe it to their patients. Meanwhile, WHO said in an advisory that they do not suggest the use of Ivermectin for COVID-19 patients, except for clinical trials.
Do you think Ivermectin is not safe for human use?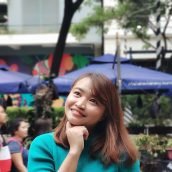 Queenie Lastra
Queenie Lasta got her bachelor's degree in Communications Research from UP Diliman. In her free time, she likes to read thriller novels, psychology books, and mangas. She believes in the importance of grit, hard work, and passion to become a great writer in the future.