In just a span of one year, who would have thought that barenbliss's lip tint product was named "the most popular makeup item" in Beautynesia. In an article released by The Korea Herald, the barenbliss's lip tint is also recommended by beauty editors in large magazines such as Allure and Vogue Korea. Two of its lip products topped the best seller list on the Southeast Asian online commerce platform- Shopee for customers in Malaysia and Indonesia. Shopee also named barenbliss as the second most popular makeup brand in Indonesia for 2021.
HOW TO BE IN LOVE AGAIN?
Imagine being single for a very long period of time. The long years you've spent just for yourself and your career. You felt like being in a romantic relationship is no longer your thing because you get so focused on your ambition and long-term goals. Until one day, you'll meet that one person who will definitely change all those notions. That's the day you begin to figure out that love is already the one who finds you, and not the other way around.
Being in love again can happen any time, and anywhere. Love can happen to anyone. Now, I'd like to ask: When love finds you, what shade of tint you shall be wearing? Here are the lip tints you can consider wearing once love will finally comes to full circle.
The Peach Perfect Staining Lip Glow.
This product is inspired by (The Co-founder of BNB) Jina Kim's holiday in Jeju Island. She has this one moment drinking a glass of peach sparkling water under the sun, and still feels the peach scents on her lips. Like your first kiss experience that stayed inside your heart forever.
What Can This Product do?
A sweet peach scented lip tint that creates a stained and shiny lip. With 6 Naturals Goodness and soft-lustrous color milky light gel.
More than these poetic portrayals of lip tints. Let's dig deeper to know more about the reasons why these lippies from barenbliss are one of the most loved products from the brand.
APPROVED BY BEAUTY EDITORS
Beauty Editors from various mainstream magazines like VOGUE Korea considered this lip tint as the most recommended item from BNB. Beautynesia Magazine on the other hand, dubbed it "The Best Korean Lip Tint"
Organic Formulation
Formulated with organic Macadamia Oil from Australia, and E-Hylouronic Moisture, barenbliss lip tints offer you 24-hour moisturizing benefits.
READ A SIMILAR ARTICLE HERE: THE FACE BEHIND THE BRAND: Where did Korean Makeup Artist Jina Kim Find the Inspiration for barenbliss K-beauty Lab?
PURCHASE THIS ITEM IN SHOPEE: barenbliss Shopee
Stay updated on all the latest promos by simply liking and following barenbliss on Instagram. You can also visit their website to know and learn more about the brand and the products.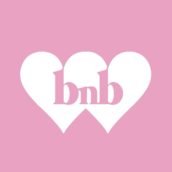 BNB Team
𝒃𝒂𝒓𝒆𝒏𝒃𝒍𝒊𝒔𝒔 (bnb) Beauty Lab was founded by the best scientist to create innovative products. Based on its scientific and pure formula, barenbliss combines natural and scientific ingredients, it removes all harmful ingredients and created the pure 𝑩+𝑵+𝑩 formula to create a new lifestyle that is suitable for all skin types, making this brand a makeup and skincare hybrid.