You stand up in front of the mirror an hour after you put makeup on your face, expecting to admire the hard work and patience that you've invested. However, upon staring, you feel so annoyed by the glaring headlights of your vanity mirror directing on your now-shiny face. If you ever come across this same experience, loose powder can be your ultimate makeup best friend. Here's the thing: This soul matte loose setting powder from barenbliss K-beauty lab can be a great choice for you.
THE SOUL MATTE LOOSE POWDER of barenbliss K-Beauty Lab
This soul matte loose powder doesn't only help you from preventing oil build-up on your face but also helped you get through the day feeling fresh because of its cooling effect. Aside from being the "topcoat" for your foundation, the soul matte loose powder of barenbliss is packed with organic minerals. This includes Manicouagan Clay, which is rich in organic minerals like calcium, iron, potassium, and zinc. These mentioned minerals act as exfoliants, a moisturizer, and revitalizing agent that aims to protect your skin barrier from free radicals.
IT'S WATERPROOF!
There's no doubt why Filipino Tiktok Influencers consider this product as their must-have holy grail. Aside from being waterproof, it's also formulated with organic minerals that are suitable for sensitive skin. , The loose powder has a refined texture, so it won't give you a cakey look you might fear from putting multiple layers of makeup products.
The Soul Matte Loose Powder is also one of the best-selling products of barenbliss_ph on Shopee. You can purchase this product for a very affordable price on your Shopee app, by simply tapping or clicking this: BNB Soul Matte Loose Powder
THINGS YOU MUST CONSIDER BEFORE APPLYING BNB SOUL MATTE LOOSE POWDER
There are some tricks you need to consider whenever you are using a loose setting powder, and we will be sharing some of the quick and easy tricks just for you!
Choose the right shade of loose powder.
Ideally, knowing your skin type is the best thing you need to know first before splurging money on buying makeup products and not just loose powder. It should have been meant to match your skin color. barenbliss loose powder comes in three different shades; Light Vanilla Ice that's good for Fair to Medium Skin Tone, Medium Sorbet that's ideal for people who have Light to Tan Skin tone, and the third shade is the Beige Choco Flat that's perfect for those who have medium to tan skin tones or morenas and morenos.
Do a skin test.
Let's face it: If we heard something about a new brand or product that's booming or creating so much buzz on the internet, we feel so urged to buy and try them as soon as possible. Our excitement allows us to do that, but here's the thing: Every time you're trying a new skin product always remember to take precautions first, that's why we highly recommend doing a skin test first, before applying it all over your face.
Know when to let go of that loose powder brush or sponge.
Most of the time, we tend to overdo our makeup rituals to the extent that the outcome already looks too much on our faces. Even the loose powder that you're using can be lightweight, always remember that putting too much isn't good. So, you better know when to let go of that loose powder brush from your hands.
READ A SIMILAR ARTICLE HERE: THE FACE BEHIND THE BRAND: Where did Korean Makeup Artist Jina Kim Find the Inspiration for barenbliss K-beauty Lab?
PURCHASE THIS ITEM IN SHOPEE: barenbliss Shopee
Stay updated on all the latest promos by simply liking and following barenbliss on Instagram. You can also visit their website to know and learn more about the brand and the products.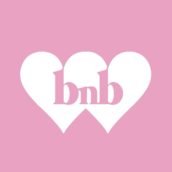 BNB Team
𝒃𝒂𝒓𝒆𝒏𝒃𝒍𝒊𝒔𝒔 (bnb) Beauty Lab was founded by the best scientist to create innovative products. Based on its scientific and pure formula, barenbliss combines natural and scientific ingredients, it removes all harmful ingredients and created the pure 𝑩+𝑵+𝑩 formula to create a new lifestyle that is suitable for all skin types, making this brand a makeup and skincare hybrid.