When people talk about the barenbliss K-beauty Lab, there is no getting around to its playful shapes, dainty packaging, and colors. More than these above-mentioned things, there are more truths you need to know on why this K- beauty brand suddenly becomes a hit in the beauty industry, specifically in South East Asia.  Now, barenbliss is on its way to building its own identity and success in the Philippine Beauty Market. In this article, you'll not just meet the face behind the brand who took inspiration from all her experiences as a Makeup artist in Seoul but also the brand's story itself.
To begin with, one should agree that a founder is a key to a brand's future. It is known that the face behind barenbliss is a highly-acclaimed and award-winning Korean makeup artist, Jina Kim who has been in the beauty industry for more than a decade.  Because of her thorough experience with makeup, she was fortunate to be working with various international fashion magazines and brands including Vogue, Marie Claire, Harper's Bazaar, Shu Uemura, PUMA, and Anna Sui. Moreover, the makeup artist herself also worked with many popular Korean celebrities including SISTAR, T-ARA, Red Velvet, and more. After its success in Indonesia, barenbliss is now in the Philippines to show what its products can do, more than what the brand is all about.
The barenblissph Launching
On the 10th of June 2022, barenbliss (BNB) was officially released in the Philippines. BNB is a Korean cosmetic brand that aims to help its consumers improve their beauty when it will be used in the long run. barenblissph's products were formulated with the purest ingredients. The brand does not only aim for optimum beautification; it also gives a lot of attention to pure skincare that will serve as protection for its consumers. BNB scientists did deep research in order to find more or less 1000 irritating and harmful ingredients to permanently remove them in the creation process, it is also Environmental Working Group (EWG) certified and cruelty-free, so it doesn't include any of those animal-derived ingredients. Moreover, barenbliss k-beauty lab is a cosmetic and skincare hybrid.
The B+N+B Philosophy
Bare essentials – Unlike any other products that use ingredients that can irritate the skin, and also damage if used drastically.
No Harm – It's EWG certified, cruelty-free, Paraben-free, alcohol-free, mineral oil-free, Phthalates free, Talc free, BHA/BHT-free, gluten-free, and doesn't use animal-derived ingredients.Blissful moments – From the packaging, the shape of the product itself, down to the shade, texture, and scent of the products. BNB makes it a point to pay attention to the smallest detail for the purpose of serving the consumers with a blissful experience through the products.
The beauty industry is constantly thriving as time goes by, and this is really a challenge for beauty brands to keep up, let alone stay at the curve. That's why as consumers, we should have the role to turn and learn the ingredients of the beauty products we're putting on our faces.  Moreover, it's also good to understand the brand story if it's in line with our ethics as consumers or not. When it comes to brand ethics, barenbliss beauty lab is the perfect epitome of that.
barenbliss_ph is all about beauty in diversity. Each product is a metaphor that tells us that no matter your skin color, race, and ethnicity- we are all beautiful. This belief is one of Jina Kim's purpose on why she co-founded the brand. Hence, the barenbliss K-beauty Lab is constantly skyrocketing in the beauty industry specifically in South East Asian Countries like Indonesia and the Philippines. Throughout this constant success, there's one thing that will surely keep Jina Kim forever inspired, and that is her own vision.
Stay updated on all the latest promos by simply liking and following barenbliss_ph. You can also visit: www.barenbliss.com to know and learn more about the brand and the products.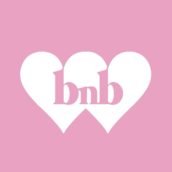 BNB Team
𝒃𝒂𝒓𝒆𝒏𝒃𝒍𝒊𝒔𝒔 (bnb) Beauty Lab was founded by the best scientist to create innovative products. Based on its scientific and pure formula, barenbliss combines natural and scientific ingredients, it removes all harmful ingredients and created the pure 𝑩+𝑵+𝑩 formula to create a new lifestyle that is suitable for all skin types, making this brand a makeup and skincare hybrid.