Liza Soberano as Maya's Brand Ambassador releases out-of-the-box promotional video
Now Hollywood star Liza Soberano continues to chart her own path. Today, she has made another big move in pursuing her true passions. A decision that is bold but nonetheless made by herself, for herself. Liza joins the no. 1 Digital Banking app, Maya.
After shooting to fame as one of the generation's brightest stars, Liza recently decided to take control of her career and take on new challenges. She has already shot her first Hollywood film alongside young Hollywood stars Kathryn Newton and Cole Sprouse. The same bold mindset led to her new role as Brand Ambassador and Chief Advocacy Officer at Maya.
As Brand Ambassador, Liza co-created Maya's new marketing campaign. She broke the mold of traditional celebrity endorsements and changed the game for marketing financial services.
As Chief Advocacy Officer, Liza will champion shared advocacies for financial inclusion with Maya and lead key initiatives. This starts with joint initiatives for the world's leading independent organization for children, Save The Children. Here, Liza has been the ambassador since 2021. Subsequently, she will help drive the advocacy agenda within Maya from their product roadmap to company culture.
With Maya, Liza finds herself in charge of an imaginative and meaningful partnership that ultimately drives financial empowerment, especially with the youth. Liza's collaboration with Maya also opens a new door for her as she finally gets the chance to be on the other end of the lights and cameras, co-creating the brand's latest campaign.
Liza shares,
"The past year has given me an opportunity to reflect on what I want for my life and my career. And when it comes to brands, I've decided to be more intentional about my partnerships. I want to work with brands that resonate with me personally, with products I actually use, and with companies I believe in."
"I'm excited for everyone to level up their banking experience with me through Maya because I love using their app. On top of that, working with Maya truly feels like a level up for me – it's a joy to collaborate with them creatively, and I'm excited for the professional challenge of becoming their Chief Advocacy Officer," she adds.
Liza like you've never seen before — Hope presents Liza
And with her rebranding that we have all been teased with with her latest Instagram posts and YouTube video, we just couldn't be more excited! Now, she has released a promotional video that Maya calls Project Hope wherein you will see the Lisa Frankenstein star as you have never seen her before.
Huge theatrics, quirky moments, and well… yeah, giant mutant kittens. You will see how Liza loves doing what she does now. And this project she did with Maya just showcases it all. Watch it here: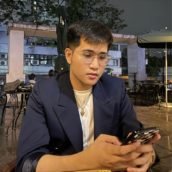 Raphael Garcia
Raphael is a person born between the generations of Millenial and Gen Z. He was produced by Cavite State University (Main Campus) with a bachelor's degree in Political Science. The lad has a fresh take on things, but can still stay true to his roots. He writes anything in Pop Culture as long as it suits his taste (if it doesn't, it's for work). He loves to wander around the cosmos and comes back with a story to publish.