Juancho Triviño as Padre Salvi: 5 Reasons Why We Hate the Fraile
Out of the many characters we excitingly anticipate seeing in Maria Clara at Ibarra, there is Padre Salvi on the contrary. In the television series, actor Juancho Triviño portrays the role along with the veteran Tirso Cruz III, who plays Padre Damaso on the other hand. Together, the two are the inimical threats preventing the happy endings we hope for our main leads.
We understand it. No matter how amusing and satisfying an episode we get from the show, not a day can come by without getting pissed off at Padre Salvi. And guess what? To harbor anger for this friar means you are not the sole one— since plenty of us are!
Proving true that our hatreds for him are justified, here are five reasons why we do not love Padre Salvi:
A plaster saint
In Jose Rizal's novel and the current TV dramatization, Padre Salvi's temperament has always been ugly. From the outside, he is a respected and influential priest to which everyone in San Diego looks up. But on the inside, he does the most disgusting deeds in secret. He dearly upholds his holy image but also defeats it by being an archenemy to the pure Crisostomo Ibarra.
He is a manipulative hypocrite
As a religious persona, Padre Salvi delivers the gospel to the people. He supposedly promotes divine faith and salvation, which is the complete opposite of his true evil. Often, we saw the curate commit heinous sins only to beg for God's forgiveness later. This crooked morality that far reflects his exact nature is what makes him undeserving of his position.
Cunning predator
In addition to Padre Salvi's questionable virtue, he goes beyond living up to being a villain. And for those who have read Noli Me Tangere, the statement needs no explanation. Suppose the drama series follows the original outline (which is more likely), Salvi will contribute significantly to the ruin of Maria Clara. A thorn in the flesh is all we can describe him as for now.
See Also
On abusing his power
Then or now, there is nothing worse than misusing one's influence to gain an advantage over others. And Padre Salvi? That's exactly who he is. In GMA's Maria Clara at Ibarra, the priest introduced his existence through violence displayed toward the young Crispin and Basilio. Moreover, he exhibited a tendency to hurt women, making him lower than he already was.
Teaming up with Damaso
Lastly, viewers need to prepare themselves for the two friars. Especially now that Padre Salvi is already a headache, his indirect cooperation with Padre Damaso leads to more severe consequences. Soon enough, as the story progresses, we will see how they prey on the life of others. Both will wreak havoc on Ibarra's hopes of liberating their city.
We might hate Padre Salvi, but that shows how effective as an actor Juancho Triviño is! Hence, let us blow the steam off our heads and focus on learning from the story and other characters of Maria Clara at Ibarra. The program airs on GMA Telebabad every weekday at 8 PM. Free streaming is also available via GMA Network's app.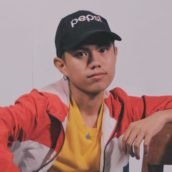 Renzneil Robles
Renzo is an introvert who prefers to do things at his own pace. Unlike most writers, he reads lazily. Watching Korean dramas at night is his constant source of comfort. Although oftentimes commended for being outspoken, he speaks better through writing than with his words.