Globe prepaid fiber to be introduced this June
An exciting new prepaid home fiber service is coming to Globe this June 2023. According to a media briefing recently held by the telecommunications company, Globe prepaid fiber will be available by June 2023 or during the second quarter of this year.
Globe Consumer Mobile Business head Darius Delgado, "As proof of our commitment to deliver Fiber connectivity to the broader market, I am happy to announce that Globe will be launching Prepaid Fiber by June to cater to the underserved segment."
Darius also detailed the other advantages of the fiber service, "This will feature a fully digital experience, coupled with sachet pricing and financing options that's most relevant and accessible to the mass market."
He maintains that the introduction of Prepaid Fiber will be the telco's "next big thing to solidify [Globe's] foothold in the prepaid segment."
A sale and leaseback agreement was signed between Globe and Unity Digital Infrastructure of the Aboitiz group for 447 towers.
"We sold a total of 447 towers with total proceeds of P5.4 billion. We have not received that amount because we will receive the amount in tranches as we turn over the towers to Unity, similar to what we have done with our other tower portfolios," Globe's Chief Financial Officer Rizza Eala said.
See Also
It is speculated that this may be one of the last tower deals for Globe for the time being. Despite their plans to examine other options in the future, Eala noted that their target of 7,000 towers was already exceeded.
A total of 7,506 towers have been sold by Globe, and proceeds will be used to pay off maturing debt and fund capital expenditures.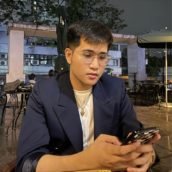 Raphael Garcia
Raphael is a person born between the generations of Millenial and Gen Z. He was produced by Cavite State University (Main Campus) with a bachelor's degree in Political Science. The lad has a fresh take on things, but can still stay true to his roots. He writes anything in Pop Culture as long as it suits his taste (if it doesn't, it's for work). He loves to wander around the cosmos and comes back with a story to publish.