Nayeon, the lead vocalist, lead dancer, and center of KPOP Girl Group Twice, releases her first solo mini-album. She was the first of the sixteen members to be introduced and was also the first member of Twice to be confirmed.
And now the first one to have her solo debut!
The artist first revealed that she would be making her solo debut last May 19, and the worldwide pre-order started last May 24. This pop album is titled IM NAYEON and is composed of seven songs filled with colorful, elegant, and retro aesthetics.
IM NAYEON Tracklists
Nayeon had seven Korean songs, including POP, in which she also released its Music Video on YouTube. The song is about teasing a love interest who is not good at hiding their feelings. Likewise, she releases a cheering guide video for the song POP.
She also collaborated with Felix if Stray Kids for the song No Problem and with Wonstein for Love Countdown.
Other songs are: Candyfloss, All or Nothing, Happy Birthday To You, and Only The Sunset Is Pretty. Furthermore, Nayeon wrote the lyrics for Love Countdown and All or Nothing.
The Album
Nayeon's album has four different versions with different covers. The versions are named: I'M ver., Na ver., Yeon ver., and Pop ver.
The album includes a photobook, CD-R, envelope, polaroid photocard, clear postcard, business card, interview poster, and photocard. Those who could pre-order will also receive a photocard holder, DIY Sticker, and IM NAYEON poster.
In her solo debut, Nayeon had undoubtedly proved that she got the visuals, the talent for singing, and dancing, too! Listening to it will give you positive energy throughout your day!
You can now play her songs in any digital music application available. For more updates about Nayeon, you can follow her personal Instagram account or Twice's Instagram account.
Enjoy Streaming IM NAYEON album!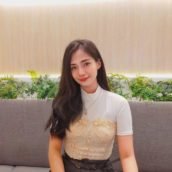 Veronica Louis Gannaban
Nica is a resin artist, watercolor painter, and writer. She loves putting art into life because it feels liberating. She believes that the most powerful form of art is through words, for it can set us free. Her life is sweeter than fiction because of Taylor Swift's music, fur babies, and chick flick movies.