Pagsibol: Are SB19's new songs enough proof of their growth and creativity?
Philippines' premier boy band SB19 just released their extended play (EP) record. It only has six tracks. But despite having lesser songs than their debut album, is Pagsibol an eargasmic experience and a rollercoaster of emotions as people say it is?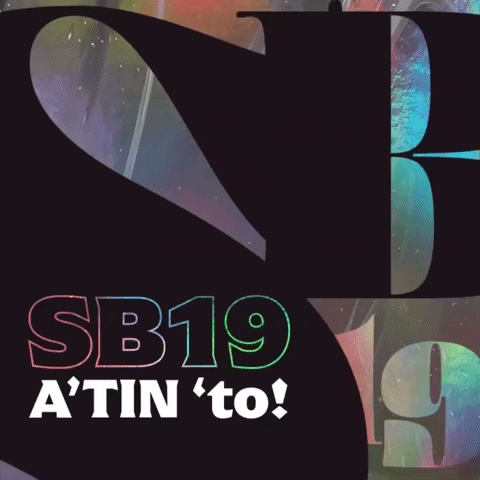 Back in March, I made a reaction-slash-analysis writeup of SB19's WHAT? music video. To be honest, I didn't think much about Josh, Justin, Ken, Stell, or Pablo before watching it. Yeah, I've heard SB19's older singles. And I've actually seen them perform live on stage at the Village Pipol Choice Awards in 2019. But I never really had a chance to connect to their music.
Don't get me wrong, I didn't not like them. It's just that boy bands aren't really my thing. And maybe I just wasn't interested enough to get hooked on their songs.
Well, everything changed when they released WHAT? Let's just say I became a fan after that. And when Pagsibol dropped? Oh boy. Where do I even begin?
---
SIMULAN ANG PAGSIBOL
For starters, we value varied musical preferences in this space. We don't discriminate. We don't think highly of ourselves just because we listen to a certain artist, group, or genre. Music transcends time, age, race, identity, and background. Plus, no one should ever feel left out for the music they listen to.
The boys of SB19 always try to push for a kind and open mind, especially through their music. And with Pagsibol, they're pushing for the good things even more. Remember: we're at peace where we're most comfortable. Although, we grow best when we're challenged.
Courtesy of  Spotify Philippines
---
Pagsibol: WHAT?
The first time I heard WHAT? I had an epiphany: it's a pretty good song. Frankly speaking, I was surprised. It was the complete opposite of how their songs in Get In The Zone sounded.
WHAT? has spunk, it has grit, and it's loud. But at the same time, it has depth. Moreover, its lyrics are very grounded and real. Its sound has a lot going on. Yet it isn't overpowering.
Courtesy of  Spotify Philippines
WHAT? holds a good place in my heart. It's what opened my eyes to how good SB19 really is. I suppose I just needed to hear something I can relate with. It was the kind of music I personally liked. And there's nothing wrong with that.
What makes it click?
I like how the boys ask the right questions with WHAT?: What keeps you going in life, what makes you strong, what are the things that makes you you? But at the same time, they give us answers we didn't know we already have. If it takes the mahalima to open my eyes about certain things in life, then I won't stop listening.
After playing the song on repeat the first few times, I also realized that WHAT? is a play on watawat (Filipino for flag). The song is given a new meaning, and it literally becomes an anthem. Let's raise our flags. Let's be proud of who we really are.
With everything WHAT? is, it barely scratches the surface. When Pagsibol dropped, I was both relieved and amazed; every other song had the same quality as WHAT? Yet each sounded uniquely different too.
Pagsibol: MAPA
For me, MAPA is the most mapanakit track in Pagsibol. When I got to watch its lyric video back in May, I was having dinner alone at home. After hitting play, I soon realized the song isn't about traveling at all; it was an appreciation for the boys' parents. I found myself ugly-crying while eating my adobo in silence.
Courtesy of  Spotify Philippines
I felt a little mad at first. A little betrayed too. Why would SB19 use the visuals of a map but not talk about going places or seeing the country or going around the world? Then it hit me. MAPA. As in ma, pa. Mom and dad! MAPA is a portmanteau (or creative combination) of mama and papa. My anger faded, and I just became soft.
The song's direction
Seriously speaking, songs about parents are my weakness. Growing up not knowing mine has sort of made me appreciative of other parents by default. Hearing the halima sing about how they can finally repay their moms and dads is an incredible win. These five boys with different pasts came together, bonded, grew up, and then achieved so much. Yet, they still honor their OG life-giving fans.
Comparing SB19's parents to a map is also straight-up creative. These are the people who showed them who they can truly be. Their parents continuously guide them (directly or indirectly) to be better. So if maps help us find our way home, the boys' parents are the ones who, right from the start, keep showing them the right direction.
MANA, BAZINGA, IKAKO, SLMT
When Pagsibol dropped on July 22, we got four other tracks. With a total of just six songs, SB19 managed to give us variety.
Each track has a distinct tone. Uniquely different from other OPM songs in the same genre. However, you'd still hear instrumental cues that are tatak SB19 Pagsibol era.
The songs leave a mark with each play, and they need to be listened to again and again. Consequently, each repeat leaves you discovering parts you didn't quite catch on the previous listening.
I've also noticed that Pagsibol is divided into two creative directions. Three songs fall under EDM (or electronic dance music; with rock, R&B, and techno influences). Meanwhile, three other tracks are ballad-esque love songs; they have rap verses and are mainly pop.
WHAT?, MANA, and BAZINGA are EDMs.
MAPA, IKAKO, and SLMT are love songs.
MANA
Mana is short for manananggal. It's a malevolent, vampire-like mythical creature. However, SB19 managed to flip the coin, turning the idea into something favorable. For them, they become beasts that soar when performing. But like the manananggal, whose lower half of its body remains on firm land, the boys will stay grounded. No matter how far they go, SB19 will remain humble and down-to-earth.
Courtesy of  Spotify Philippines
Moreover, if you look at it, mana could also mean inheritance. Everything they enjoy now is the result of hard work. They simply want to pass on their hard-earned blessings to their fans.
On the other hand, mana could also mean power, chi, or chakra — like the spiritual life force characters from fantasy shows and games use to conjure magic and cast spells with. Performing is what the boys are good at, and they want to share their "magical" art with the rest of us.
BAZINGA
Bazinga is an interjection popularized by The Big Bang Theory character Sheldon Cooper. You usually say bazinga when you've pranked or tricked someone. It's either to rub the joke on their face or to be a metaphorical pat on your back for being successful.
Moreover, bazinga has evolved into an expression of joy and excitement.
Courtesy of  Spotify Philippines
For SB19, Bazinga is basically equivalent to belat. The song is a belat to all the challenges they've overcome right from when they just started up to now. Nothing has stopped them from giving their all. Their wills are stronger than the bashing and cancellation.
However, I can't help but feel emphatic for the boys. They're still human after all. Yet, they take all the unnecessary hate and turn them into amazing art. Bazinga, haters!
IKAKO
IKAKO is another portmanteau. It's derived from the Filipino words ikaw and ako (you and I in English).
What I find striking about the Pagsibol songs is how straight to the point they are. Plus, the three ballads are all love songs, yet none are romantic at all. Very refreshing!
MAPA is a love song meant for their parents. With IKAKO, it's a love song dedicated to all the COVID-19 volunteers and frontliners.
Courtesy of  Spotify Philippines
I love how creative the titles for these songs are. They're simple but very out of the box. Who would've thought you'd be able to say you and I in a unique way, in a very Filipino way. And to use that context to highlight the real heroes who have sacrificed so much for our country. SB19 is definitely on a roll! There's no one else better to help us get through this global pandemic than ikako.
SLMT
Last but certainly not the least. The sixth track in Pagsibol is the final love song on the list. It's dedicated to all A'TIN — SB19's most loyal fans! SLMT is a disemvoweled salamat, which literally means thank you.
Courtesy of  Spotify Philippines
For the halima, their A'TIN has been nothing but supportive to them. Right from the start, they're the ones who practically pumped them up. Additionally, it's a "your vibe attracts your tribe" kind of thing.
SB19 is composed of highly talented and dedicated artists. It isn't a surprise if they attract the best fans out there.
It's true that no matter how far you go, there will always be those who'll try to pull you down. But for A'TIN, they certainlu won't have any of it. The fans do their best to make the boys feel loved always and for all time.
Courtesy of  Spotify Philippines
Three years have passed since their debut, and SB19 is still going nowhere but up. With Pagsibol, it's clear how much talent and charisma Josh, Justin, Ken, Stell, and Pablo have. They've just shown us a different side in Pagsibol, and it's a side we never expected but still hoped to see. And we finally have. I, for one, am glad that I became a fan. Because this kind of talent deserves appreciation.
SB19 is making waves locally and internationally. And they're just starting. All their hardships and sacrifices are slowly bearing fruit. They're so proud to be Filipinos. And as Filipinos, we have to support them. I can't wait for what the future holds for the halima. I'm in it for the long ride.
So to answer the question if the new EP is proof of SB19's growth and creativity…
Yes. It is. And Pagsibol is so much more.
For movie, series, and trailer reviews, check out the author's works here.
All GIFs used in this article were made from giphy.com. They're taken from the Spotify x SB 19 promotional video.
The featured image is edited by Lordvemont, and it's courtesy of the SB19's official Twitter page.
Lord Harvey Monteroso
Having graduated from Xavier University-Ateneo de Cagayan with a Bachelor of Science degree in Psychology, Lord Harvey Monteroso doesn't shy away from using words to create visual images when he writes. He also makes sure to add humor with his in-depth analyses when writing movie/trailer/tv series/music video/song reactions and reviews.