SB19 new song 'What?' is our new anthem, and the MV is on fire
Raise your flags, A'TIN. Josh, Justin, Ken, Stell, and Pablo (collectively known as SB19) are back with 'What?'. They just proved why they're the Philippines' premier boyband yet again.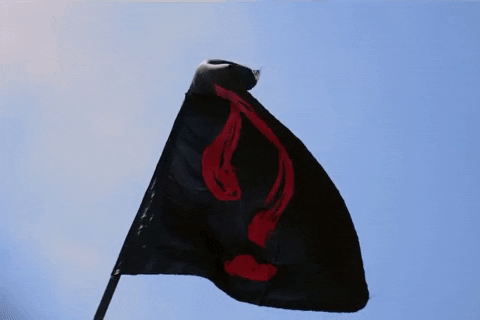 ---
The phenom that is SB19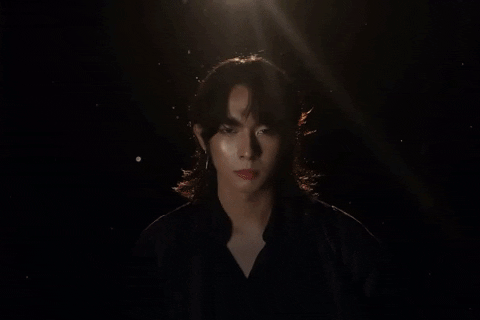 Just when you thought SB19 can't get any higher, they show up with a completely different vibe. Their edgy new looks seem like a far cry from what they debuted with, but it just shows the direction the group is heading now.
Talk about actually going up with a glow up!
The boys have literally outdone themselves this time. With the opening of a phenomenal new era for their careers, the two-time Village Pipol Choice Awards' Group Performer of the Year winner is asking the right questions.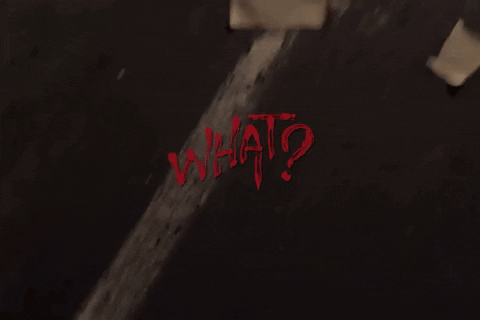 What keeps you going? What makes you strong? What's the best thing that's ever happened to you?
The answers come in a new single called 'What?'. Its music video is a 5-minute, 23-second audio-visual funfest of sleek dance moves and fire lyrics.
The song itself is different from the ones they've released so far, and that's a good thing. Changing their approach adds dimension to their character as a team. More importantly, it's a creative decision that'll help them push their limits, talent-wise.
New beginnings, no ends
A new look and a new sound aren't enough, it seems. But let's get it straight. SB19 isn't just a band of 5 guys who can sing and dance.
As a team, they want us to know that performing is their passion. For them, music is art — their art speaks through their songs and steps. This ideology stands out with 'What?'. The single acts like a musical timestamp for the victories they've achieved so far.
---
The visuals are actually pretty good, and the dancing is just as lit.
You know things are about to get serious if SB19 starts walking down the road shrouded in shadows and smoke.
Their 'What?' music video is certainly their most visually striking output to date. Cutesy-no-more, these boys are out to show us what they got. And possible even more.
For starters, the production value is impressive for "What?'. To summarize, everything just looks well thought of.
What's positively surprising is that the credited creative director for the video is none other than SB19's own bunso, Justin de Dios. Although, he does have a degree in Multimedia Arts from Benilde. So that's a total advantage for a boyband.
It's also worth noting that this is Justin's second directing stint. His first was for the animated music video of their song 'Hanggang sa Huli' back in 2020.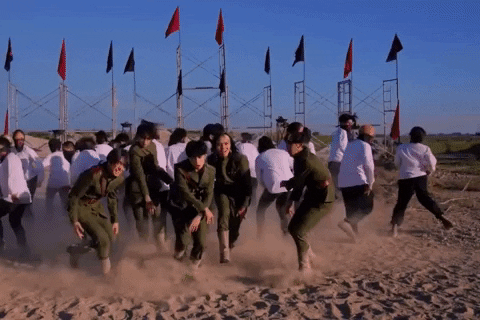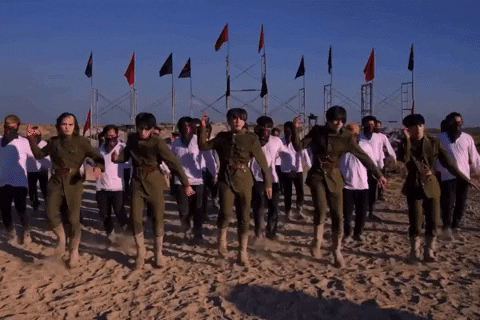 On another note, we already know how good of a dancer the boys are, right? But have you seen how crispy their choreos are in the video?
Coupled with some serious camerawork, SB19's already awesome dance moves are given more oomph to gush over. Just look at them! We can't wait to see SB19 live and perform 'What?' on stage.
The music video's editing is so fiiine.
Mapapa-What? ka na lang talaga. SB19 is a blessing to all of us, but the team behind their new music video needs to be acknowledged too. For real.
The post-apocalyptic/dystopian set design, the incredible lighting, the location and actual set pieces, along with the boys' wardrobe — a lot of things are happening in front of the camera and behind it. All these details surely made the production even more appealing.
The boys are definitely in-sync, but the synchronicity between them and the work done by everyone else is pure ✨ art ✨.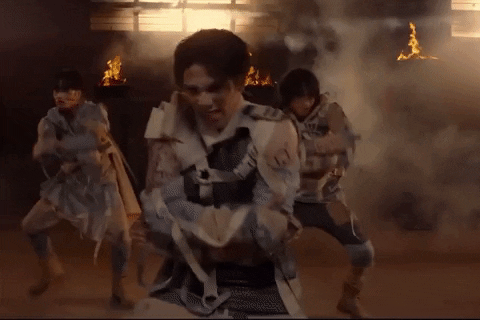 To top it all off, the post-production for the music video is a treat. Making sure that each transition is clean is a tough job. It's hard to stitch all the footage into one seamless sequence, but the team behind the superb editing did a solid job. We're just as proud as they are now.
A lot of things are happening, but everything just blended so well.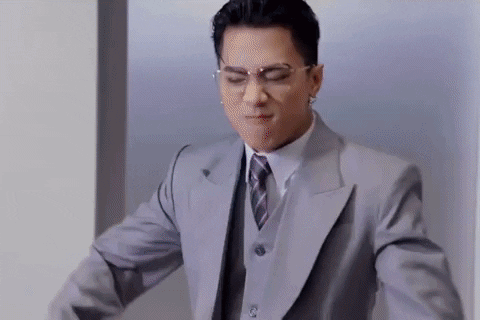 We can't deny how visually captivating the music video is, but have you tried dissecting the audio? Layers upon layers of beats are blended to become one solid anthem.
Speaking of 'beat', people have been saying that 'What?' sounds like two different songs meshed together. A lot of them say that some parts sounded off, while some even noticed how the hook and the pre-chrous don't play right with the rest of song.
However, if you listen to 'What?' as a whole and not just individual verses, you'd realize that each part has its own theme, a distinct plot device for a story to continue. The song just needs to be heard until the very end.
Plus, SB19 hooks are kinda a 'thing'. It's also a boyband signature — and oh whoa oh oh, we like the consistency
Drums, synth trumpets, and electric riffs, play in the distance to draw our attention for what's to come. The heavy one-two bars immediately act as the verse to lay the strong, self-empowering song's foundation. The beat then dips the same time the lyrics about hope and gratitude come up — a sort of intentional break, which in storytelling, highlights a certain point of view we initially didn't catch.
The message is loud and clear
"A lot of people still doubt us, denouncing everything that we do and everything that we're trying to achieve. We love what we do, that's why we do it respectfully. 'What?' is about self-love and empowerment. Each of us has our own flag. We should be proud of it and raise it as much as we can. As SB19 and as individuals, we know that we're not the best at everything, but that shouldn't stop us from what we want to achieve."
''What?' is written by the groups' leader, Pablo (previously known as Sejun), and that's what he had to say about the story behind the song.
Although, it seems that the song isn't just about SB19's collective experience. It's an anthem any listener can relate to. It speaks about reaching for your dreams, finding the strength to hold unto them, and never giving up no matter what other people say.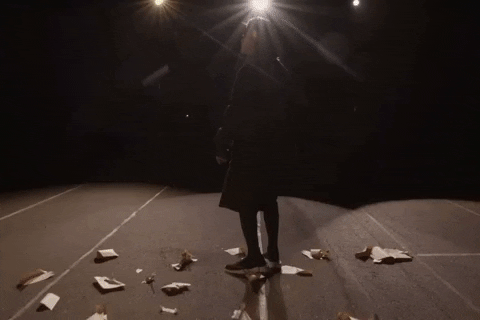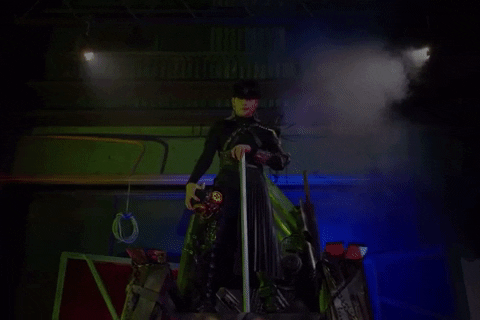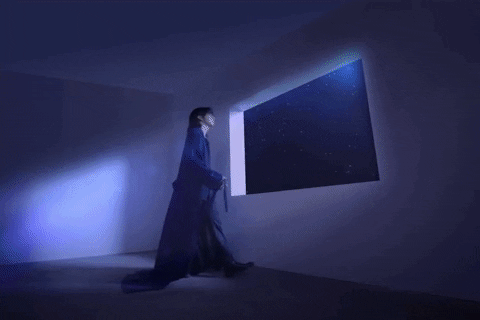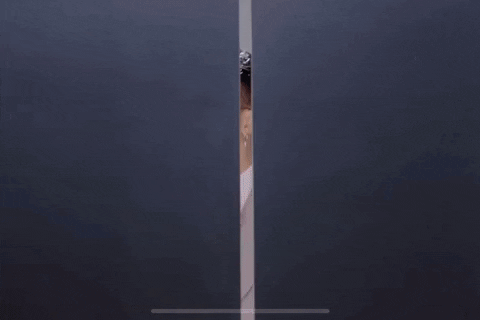 Beneath the aggressive lines and heavy beats lies a message about perseverance. 'What?' doesn't attack the hate that SB19 themselves have been getting. As a matter of fact, the music video explains this creatively.
The noise drowns out everything else, but that's when the boys hear everything clearly. They accept all the praises, the acclaim, the criticisms, the doubts, and then "orchestrate" each one to their advantage — finding music from the chaos and using that as fuel for their drive.
They go against the restricted ideas of so many people just to reach a higher ground. In the end, it's how they got to their goals that matters. They don't fight fire with fire; they take all the hits and instead of shooting back, they become thankful because they're able to do what they love.
SB19 lang sakalam!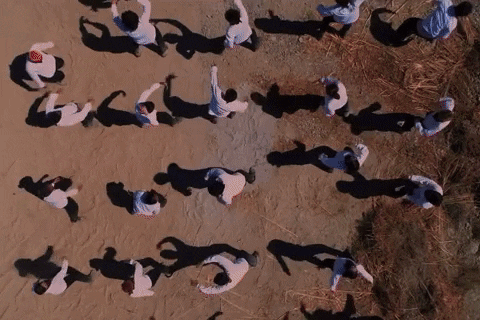 'What?' is something we've never heard the boys do in the past yet. But who knew that in just a little over two years since their launch, they'd be able to pull off something like this?
We weren't ready at all, but here we all are. Waiving our own flags to the beat of "What?'.
Can you say watawUGHt??

For movie, series, and trailer reviews, check out more of the author's works here.
All GIFs used in this article were made from giphy.com. They're taken from SB19's'  What?' music video.
The featured image is courtesy of the official Twitter page of SB19.
Lord Harvey Monteroso
Having graduated from Xavier University-Ateneo de Cagayan with a Bachelor of Science degree in Psychology, Lord Harvey Monteroso doesn't shy away from using words to create visual images when he writes. He also makes sure to add humor with his in-depth analyses when writing movie/trailer/tv series/music video/song reactions and reviews.