Well, guess what? The best girl group—Little Mix, duh—just released Love (Sweet Love) along with its Music Video.
Little Mix just gave their fans the beautiful and empowering single. It is none other than Love (Sweet Love) yesterday, Friday, September 3, in the form of a new single.
They actually shared a teaser photo on Monday, August 30. The queens Perrie Edwards, Leigh-Anne Pinnock, and Jade Thirlwell look like goddesses, with stunning, elaborate golden headpieces and flowing gray dresses.
In Leigh's Instagram post, she teased,
"Your gonna love this one."
Prior to giving their fans literally "Love," Perrie and Leight gave birth to their firstborn children in August. Perrie welcomed her baby with partner Alex Oxlade-Chamberlain on August 21. On the other hand, Leigh welcomed her twins five days earlier with fiancé Andre Gray on Aug. 16.
The new single will be part of the legendary British girl group's 10th anniversary. To commemorate the milestone, Little Mix will release Between Us. It is a compilation of their 18 biggest hits, including five brand new songs. The expected release is on November 11, this year.
Personally, as I watched the music video, and of course, listen to the song, I can't help but be in awe. The song is quintessential Little Mix—their vocals are incomparable. Meanwhile, the music video, as shown in the teaser, showcases them in their flowy dresses as ethereal beings.
This is not far from reality, though, considering how they belted all the notes while looking so stunning. The music video is figuratively out of this world due to its gorgeous visuals.
Leigh Ann Pinnock said in a statement,
See Also
"We are so excited for 'Love (Sweet Love)' to be the first single released from Between Us. We loved shooting the video for this song, it feels like a real moment and we can't wait to share it."
It is indeed worth the wait. We, Mixers, have been waiting for this moment and it didn't, in any way, let us down. I can already imagine how good the future singles from the album will be.
Also, Jesy has long teased about her future solo debut, so that's so exciting as well. I just can't wait for the music of all these beautiful girls. They will always reign supreme in my heart.
Anyway, you can watch the music video below!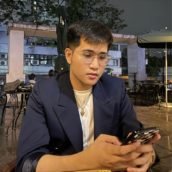 Raphael Garcia
Raphael is a person born between the generations of Millenial and Gen Z. He was produced by Cavite State University (Main Campus) with a bachelor's degree in Political Science. The lad has a fresh take on things, but can still stay true to his roots. He writes anything in Pop Culture as long as it suits his taste (if it doesn't, it's for work). He loves to wander around the cosmos and comes back with a story to publish.