Your all season laundry essential is here with Sharp! They are providing the best solution to your laundry needs, while providing comfort and convenience for all lifestyles. With a lot of challenges arising due to changing weather conditions, especially the occurrence of rainy season, Sharp is here to provide the best quality of life to its customers. Uplifting daily households and providing a life of ease through its reliable products, Sharp begins here.
Sharp remains to be one of the top brand in market share for washing machines in the Philippines. They are on top with their wide range of high quality and innovative offerings. Whether if its Semi-automatic or Top Load products, the brand was recognized as the 'Most Trusted Brand' for washing machine by Reader's Digest. They have been acknowledged for 11 consecutive years! Continuing local production, they recently celebrated their 10th million mark of production. This is where they provide only the best products to every Filipino.
If you are looking for the best fully automatic washing machine products in the market, Sharp is definitely the best choice! With its one of a kind innovative and problem solving features, no need to worry!
Works with Low Water Pressure
Sharp solves your problem with its Low Water Pressure Operation feature! Its valve can operate for as low as 0.01 MPa or 1.45 PSI (water pressure). It means that the machine can still operate even on areas with low water pressure or low electricity flow.
Tough and Durable Rust Free Body
Sharp products are ready for all weather conditions in the Philippines. It is impressively equipped with plastic body and rust proof feature that makes the product perfect for any season. Plus, it has a stainless tub making it the best option for long time use with its durability.
Energy Saving and Gentle on Clothes
Models with Direct Drive Inverter Motor is also more efficient, saves energy, and provides bigger savings. It also has a variable speed wash feature that freely adjusts the flow intensity and speed of water according to the material. Added to this, also, is the Ultra Wash technology for more efficient washing. Models with Direct Drive Inverter includes ES-JX105A9(GY)(10.5kg), ES-FA10AX-GY(10kg), and ES-FA90AX-GY(9kg).
Your best choice for Fully Auto Washing Machine Products
Sharp is proud of its original No Holes Tub (ES-S115HP-SL(11.5kg), ES-S95HP-GY(9.5kg), and ES-U75GP-BL(7.5kg). They are equipped with No Holes Tub Technology providing more hygienic laundry. It is gentle on clothes and lets you save up to 30% more water.
In partnership also with Procter & Gamble (P&G), one of the leading consumer goods brand, the model ES-PG750P(7.5kg) was developed. This unit has its very own Ariel Wash Cycle that can deliver superior wash cleaning and stain removal with the use of Ariel detergents. Also, when you buy this model on selected Sharp Koten events, you will get free 2pcs of 1kg. Liquid Ariel detergent (*while supplies lasts).
To surely match your efficient laundry experience, Sharp Laundry Basket will be given away for free when you purchase any Fully Automatic Washing Machine until December 31, 2022. Both rain or shine, Sharp is indeed your best laundry partner providing you only the best and convenient solutions.
Air Purifier with Dehumidifier
Aside from providing instant laundry solutions and convenience, Sharp also provides the best deal to its customers with its Air Purifier with Dehumidifying feature.
Sharp provides a total solution to your laundry problem with its Air Purifier with Dehumidifier (DW-E16FP-W, 24sq.m). After laundry time, one problem with drying clothes especially this rainy season, is the increased moisture in the environment causing mold build up and bad odor. This product is equipped with Plasmacluster Ion Technology that is proven to deactivate 99.9% of airborne viruses and bacteria. It controls the humidity level in the air so you can freely dry your clothes without worrying about the odor or even mold build up due to the wet environment.
Truly, Sharp provides best solution for all weather conditions, providing only the best and quality products for your everyday needs. Sharp will continue its commitment of delivering comfort, convenience, and innovation to every Filipino household providing reliable and value for money products.
All washing machine and air purifier models are available at leading stores nationwide including Official Sharp Flagship Store on Lazada and Shopee. For more information, please visit https://ph.sharp/.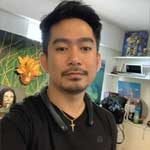 Josh Austria
Aside from being a businessman, Josh Austria has been working in PR and media industry for more more than a decade. From his years of experience as the Marketing and Advertising Head of Village Pipol Magazine, he has built strong relationships with creative people, brands, and organizations.