Level up your summer entertainment experience with the new SHARP Aquos 4K Smart Android TV and Party Box! 
Make every day feel like a summer vacation. Especially, with the next-level entertainment piece from SHARP. The new Aquos 4K Smart Android TV and Party Box provide a chill and cost-efficient vacation-like experience. Today's technology has played a big role in providing comfort, recreation, leisure, and ease of work to people of different lifestyles. SHARP elevates the entertainment experience with its new Premium Aquos 4K Android TV (4T-C70DL1X & 4T-C60DL1X). Aside from that, the Party Speaker (PS-929) also fits every occasion. You can enjoy it for a simple alone time, home entertainment bonding, work purposes, or bringing life to intimate events. 
Level up your summer entertainment experience with the new SHARP Aquos 4K Smart Android TV and Party Box! 
Nowadays, people upgrade their viewing technology as the role of television has expanded from its usual purpose. From watching to providing help in school learning, work, recreation, entertainment, and even for the gaming experience. SHARP innovates its product with new great features to serve the purpose of every lifestyle. Its latest 70" and 60" Premium 4K Android TV (4T-C70DL1X & 4T-C60DL1X) features the all-new X4 Revelation processor with faster CPU performance (147%) and faster graphics (up to 10x).
The new SHARP Aquos 4K Premium TV model
Perfect for all gamers, it fully supports HDMI 2.1 for a spectacular gaming experience matched with the latest game console. With SHARP's original X4 Revelation processor, it provides Auto Law Latency Mode (ALLM) and Variable Refresh Rate (VRR). This significantly supports a seamless visual and smoother gameplay. 
Additionally, the Deep Chroma Display Technology makes the model stand out. It also has an enhanced Chroma backlight and UV2A panel color filter. This, on the other hand, makes more than a billion colors. It also provides extraordinary picture quality to every viewer. With this technology, the viewer can also feel the reality of the picture delivering real-life colors. This, then, creates an immersive and magnificent viewing experience. 
Perfect for working needs! 
Equipped with the latest Android TV OS, the new model has built-in Google Play Store, and support for Google Chromecast – cast or mirror PCs. These make it a more reliable partner during meetings, activities, and more. It truly provides an innovative live, work, and play lifestyle. 
An all-in-one partner.
This model is perfect for everyday needs. Of course, this would include home theater experience, school and work activities, gaming, and so much more. With SHARP's new DL1X model, you can experience an extraordinary viewing experience and upgraded comfort and lifestyle to suit your needs. 
The newest SHARP Bluetooth Party Speaker
A great viewing experience wouldn't be complete without a holistic music partner. SHARP has also released its newest Bluetooth Party Speaker (PS-929) for party-on-the-go or intimate celebrations. This party speaker also remains an ideal party buddy. Especially, with its portability and rechargeable battery feature. It also supports guitar and microphone input that gives the best jamming experience. Matched with a flashing LED and strobe light, it syncs to your music's beat. 
With the model's compact design, you can bring it anywhere conveniently.
It remains splash-resistant. So, you may enjoy more and worry less if you're planning for a pool party or beach event. The PS-929 can be wirelessly paired with another PS-929 unit for a more powerful music experience at larger gatherings with its True Wireless Stereo (TWS) Feature. This will surely keep the party going as it is designed under IPX4 standard.
Truly, every day feels like summer vacation with the upgraded experience of Sharp's DL1X Series and the PS929 Party Speaker. These new products will surely be your new favorite with their multiple innovative features providing a spectacular experience that brings life to every occasion.
The new models are now available at leading stores nationwide including Lazada and Shopee. For more information, please visit the website.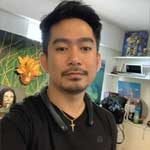 Josh Austria
Aside from being a businessman, Josh Austria has been working in PR and media industry for more more than a decade. From his years of experience as the Marketing and Advertising Head of Village Pipol Magazine, he has built strong relationships with creative people, brands, and organizations.