Have you ever experienced something and thought, 'Oh, this could be a great song?' Then, you decide to write it into a song. You record yourself and realized you didn't like the way you sound. We have the perfect solution for this! Village Pipol Magazine collaborates with RED Music under RED Entertainment for the online music-producing program VP/Music: Sulat Mo, TugTog Ko. Anyone can be part of this!
Village Pipol Presents 'VP/Music: Sulat Mo, Tugtog Ko'
Your Music Comes To Life
Send a draft of your lyrics or a story inspiration. The program can turn it into a real piece of music. In collaboration with Jason Fernandez, the program will also rearrange and improve the selected music entry. Then, Jason will tune and interpret it himself. Meanwhile, this will come up with a music video/blog which Village Pipol will publish on the official YouTube channel and posted on the Village Pipol's Facebook page after one week. Aside from that, the program will also promote it on all its social media platforms.
Vision:
VP/Music: Sulat Mo, Tugtog Ko seeks to be renowned as the new music producing platform with the new generations of aspiring song composers.
Mission: 
VP/Music: Sulat Mo, Tugtog Ko commits itself to become the platform for the amateur and new breeds of aspiring songwriters/composers. Then, the produced music aims for the public to acknowledge and popularize it to give opportunities for aspiring songwriters. The public, on the other hand, can watch and listen to the set of new music on all social media accounts such as YouTube and Facebook.
Mechanics: 
This will remain open for amateur aspiring writers and/or song composers who wanted to make a song. A collaboration with RED MUSIC and the team will select an entry.
Write your lyrics and/or compose a story you wanted to be a song. You may write it in a poem or paragraph format. Inspirations are not limited to love stories, family, dreams, and even heartbreak.
Send your lyrics through our social media accounts.
Follow this format as your subject: VP/Music / Full Name / Age / Contact Details / Location (eg. VP/Music / Juan dela Cruz / 23 / 0912 345 6789 / Manila City)
VP/Music has the right to rearrange, develop, and put the tune to the lyrics.
Only the lyrics will remain the sender's concern as part of the collaboration.
VP/Music artist Jason Fernandez will interpret the music.
A special gift will be given to the selected entries, and the chance to make your composition become a piece of music.
This is produced by RED Music under RED Entertainment distributed by Village Pipol Magazine.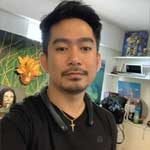 Josh Austria
Aside from being a businessman, Josh Austria has been working in PR and media industry for more more than a decade. From his years of experience as the Marketing and Advertising Head of Village Pipol Magazine, he has built strong relationships with creative people, brands, and organizations.