Darren Espanto is back in Manila. He now has a new single, a new look, and an upcoming concert. After spending time abroad during the lockdown, the singer-songwriter has returned home. Of course, he doesn't come empty-handed. Fans have awaited his comeback and they will not be disappointed with the triple threat.
Darren Espanto catches up with fans on TikTok Exclusive
Seeking to reconnect and catch up with his fans, Darren goes live on TikTok Exclusive on June 5th, Saturday at 8:00 PM through his own TikTok account. During the TikTok Exclusive, he raffled off some prizes. Then, he demonstrated the choreography to the dance challenge for his new single, Tama Na.
Singer-songwriter Zack Tabudlo wrote and produce the song. This, on the other hand, talks about self-worth and breaking free from toxic relationships. Tama Na will become part of his upcoming album and he will also release a music video for the song soon. Fans will also get the chance to listen to Tama Na live during his concert on June 9.
Viewers of TikTok Exclusive may even be surprised to see an all-grown-up Darren Espanto, who recently debuted a new look through his social media accounts.
He had just turned 20 years old. The singer first became famous as a contestant on The Voice Kids Philippines. And, he had shed his child performer image. He now sports a sexier and a more mature side.
Tune in to TikTok Exclusive with Darren Espanto to hear firsthand about his lockdown experience in Canada. He will also share his thoughts on turning 20 and updates on his current activities. And, how he feels about recording over Zoom and this new digital era of music. Darren will also be answering questions from viewers through TikTok's Live Q&A.
Don't miss this awesome online event. Download TikTok on your iOS and Android devices today.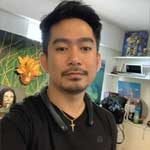 Josh Austria
Aside from being a businessman, Josh Austria has been working in PR and media industry for more more than a decade. From his years of experience as the Marketing and Advertising Head of Village Pipol Magazine, he has built strong relationships with creative people, brands, and organizations.