The Philippines and Indonesia dominated the 32nd Southeast Asian Games
Photo from Moonton
On May 10 – 14, 2023, NABA Theater, Nagaworld 2, Phnom Penh, hosted a showcase of Mobile Legends: Bang Bang (MLBB) esports talent as part of the 32nd Southeast Asian Games (32nd SEA Games).
Gold medals were won by the Philippines and Indonesia at the tournament, which included male and female categories.
Filipino team SIBOL won the gold medal for the male category for the third time in a row as coaches Francis "Ducky" Glindro and Vrendon Lin guided them to a 3:0 victory over Malaysia.
Moreover, team captain Angelo Kyle D. Arcangel became the first Southeast Asian two-time gold medalist in MLBB, with Myanmar and Cambodia placing third and fourth, respectively.
Meanwhile, on the women's side, Indonesia claimed the gold medal, defeating the Philippines 3:2 in a thrilling best-of-five match.
The team of Vivi Indrawaty, Viorelle Valencia Chen, Cindy Laurent Siswanto, Isnaini Nurfajrih Machdita, Venny Lim, and Michelle Denise Siswanto, headed by coach Tasia Eda Lestari, set a record for female esports viewership with a peak of 1,367,274.
Malaysia and Vietnam won bronze medals, while the Philippine team won silver.
Including Laos and the host country Cambodia, this is the first time the SEA Games have held a standalone MLBB tournament for women. MLBB esports fans can get ready for more exciting battles in June at the upcoming MSC 2023. North American, Turkish, and Middle Eastern teams will compete for the first time in Cambodia.
Indeed, in the 32nd SEA Games MLBB tournament, the Philippines and Indonesia emerged as champions in the male and female categories.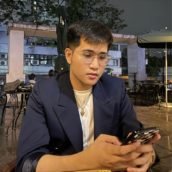 Raphael Garcia
Raphael is a person born between the generations of Millenial and Gen Z. He was produced by Cavite State University (Main Campus) with a bachelor's degree in Political Science. The lad has a fresh take on things, but can still stay true to his roots. He writes anything in Pop Culture as long as it suits his taste (if it doesn't, it's for work). He loves to wander around the cosmos and comes back with a story to publish.