Son Ye Jin spent a worthy afternoon with Filipino fans in SMART Hallyu Hangouts. In the hangout, Ye Jin revealed facts about her and talked about the Philippines.
Son Ye Jin answered some questions about her
Asked about how she feels meeting Filipino fans, Ye Jin said that she feels very happy and honored to meet her Filipino fans. She, then, said that she was surprised and happy as she is well l0ved in the Philippines. 
Crash Landing On You stars Son Ye Jin and Hyun Bin currently endorse local telecommunications and digital services provider, SMART. Son Ye Jin disclosed that she had a stunt double on the motorcycle scene in the advertisement. She went on to say that the only real part she played was acting like riding the motorcycle.
As a celebrity, Ye Jin revealed that she has to learn the English language to communicate with fans. And for the SMART advertisement, she practiced very hard to get the pronunciation correct.
Moreover, she also said that she walks her dog in her free time. Ye Jin absolutely looks great and stunning as always. Asked about how she maintains her beauty, Ye Jin shared that she does exercise. Additionally, she takes care more of her mental health than going on a diet.
Everyone in the virtual fan meeting became surprised when she revealed that she does not want to be reincarnated as Son Ye Jin again. She said that she already lived that life and she would like to be born as someone.
Ye Jin opens up her life as an actress
Many famous people do google themselves to see the latest news or updates about them. For Ye Jin, she does not spend time searching her name on search engines. She went on to mention that if she had an ongoing drama, she might look into what others are saying about it. When she is resting, though, she will spend an entire week without reading news about herself.
Furthermore, she also said that when the project is done she NEVER rewatch her dramas. K-dramas are not complete without a soju-drinking scene. Ye Jin then said that they really do consume alcoholic beverages like soju and beer. It helps them to perfectly act drunk scenes.
Son Ye Jin talks about going to the Philippines
The award-winning actress revealed that she already visited the Philippines before. She recalled that nature was absolutely beautiful when she visited. She also remembered the friendly faces of the locals. Ye Jin said that everyone seems happy, friendly, and there's an innocence about Filipinos.
The actress went on to say that the Philippines' stunning natural beauty drew her to the country. Boracay has been one of the places on her list she would want to visit.
Before she said goodbye to her Filipino fans, she did a giveaway. She also witnesses the heart-warming fan project. Sam Oh and Park Kyung Lim hosted the virtual fan meeting. Ben&Ben also performed their beautiful songs.
Son Ye Jin starred in a lot of popular films and dramas including The Classic, Something In The Rain, and Crash Landing On You!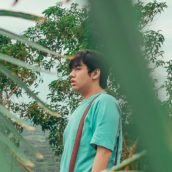 Ivan Royce Pedron
Ivan Royce is a journalism student from Cavite State University. Aside from being a writer, he is also a video content creator, photographer, and graphic designer. He likes to drink…. Coffee, tea, or maybe alcohol. Ask him for recommendations!