Do you know what air-dry clay is and how it works? If not, air-dry clay is clay that hardens or solidifies when it dries in the air. Many people use this clay for fun or for business! If you want to try it, you should know that it has numerous applications. Furthermore, if you are planning a project or launching a small business, you can use these concepts to create a more creative piece.
Project and Business Ideas For Air-Dry Clay
Accessories
Air-dry clay can be used to make accessories. Accessories made from it are not only unique, but it is also very fashionable. You can make earrings and charms for necklaces, bracelets, and anklets. You will never run out of designs because there are so many to choose from on the internet.
Dolls, chibis, and action figures
You can make dolls, chibi, or even action figures if you are talented and skilled at sculpting. Make good use of the color. Action figures are one of the most well-known and complicated pieces of air-dry clay art. Figures should resemble the person or characters you are sculpting. Furthermore, these items are mainly sold to collectors.
Plant pots, vases, bowls, and plates
Make unique plant pots, vases, and bowls to express your creativity. You can sell it to your neighbors or post it on the internet.  Furthermore, making plates is recommended; they can display them if they do not want to use them. It will not be boring when displayed because of the colors of the clays you will use.
Keychain
Create adorable keychains for your friends and family. This is one of the most straightforward ideas you can produce. The internet is an excellent source of ideas and inspiration. You can make keychains inspired by food, animals, plants, and many other things.
Toys
Make toys for children or, if desired, allow them to make their own. Help them be more creative by guiding them in using air-dry clay. You can also give the toys you make to your godchildren. They will value them more because you made them yourself.
See Also
Magnets and pins
The best item you can make. Making magnets and pins are more manageable than the other ideas. You can do personalized designs if you want to make it a business. In addition, you can also sell some to your friends or classmates. Make sure it is budget-friendly to gain more customers.
Kitchen decorations
Air-dry clay is also famous in the kitchen, particularly among bakers. The clay is used to make cake toppers!  The air-dry clay does not affect the taste of the cake. Some also use it to decorate their tools by putting designs on them, for example, using air-dry clay to write names or figures on cups or plates.
Souvenirs
People love to bring home gifts for their family, relatives, and friends, so souvenirs are always in high demand. Make a variety of souvenirs out of air-dry clay. It is preferable if you create something unique to attract the attention of potential buyers. Make use of your phone! If you still don't have an idea, look for pictures to use as references.
Many people already benefit from air-dry clay to run a successful business. What's great about using air-dry clay is that you can do so much with it and not waste any of it. Try these ideas now; if the outcome is not what you expected, that is fine. Remember that everyone begins by practicing, and your inventiveness and out-of-the-box thinking will benefit you. Begin now, and let us see where this clay takes you!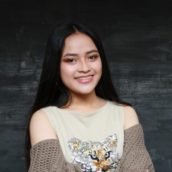 Eslyn Rose Ramos
She is an aspiring individual who loves to share her thoughts and feelings through writing. She aims to be able to make use of her knowledge and skill-sets to their full potential and, at the same time, acquire new learnings throughout her journey of self-growth and discovery.