Pinoy Waffle Corner from One to Many
70% of the Filipino population wanted to engage in business which they thought are their means of earning additional income. Few maybe 10% engage in building a Company which most people think is one and the same especially the ones who lack the knowledge and abilities to handle stressful situations that comes along in either starting up a Business or a Company. One must understand that in any endeavor comes challenges it will either make or break you.
During the early conception of Pinoy Waffle Corner, Angelica Castillo's main objective is to operate One to Many Stores. Angelica Castillo's main objective is to grow its stores in different parts of the Nation. Angelica Castillo, Fabris Suarez, and Frederick Dela Cruz's vision are to make the company a success to potentially help other individuals wanting to start their own businesses. 
Establishing the Franchise system
Starting with the franchise system that Angelica Castillo executed during her employment. Angelica Castillo's vision is to ensure that the brand will be known across the nation. 
Fabris Philip Suarez, aged 21, and Angelica Castillo aged 23 discussed how to start their business endeavor. Fabris Philip Suarez went to see Angelica Castillo during her lunch break in Jollibee Plaza. They both agreed to proceed to Robinsons Galleria and discuss their engagement. Fabris Philip Suarez proposed to start discussing the organization and potentialities of running a Company. Angelica Castillo listened fervently so she may immediately start running the process the soonest as her employment ended.
During this time Fabris Philip Suarez is working on his Masters's Degree in Entrepreneurship at De La Salle University same reason he rarely went to see Angelica Castillo since his schedule does not permit his availability at the time Pinoy Waffle Corner had been registered.
After several nightly meetings, the Organizational Structure had been finalized. Fabris Philip Suarez, Angelica Castillo, and Frederick Dela Cruz had finalized all requirements from business registration to its physical office in PSE West Tower to its 1st company-owned store located in Robinsons Novaliches.
The most challenging part toward success
During the ingress or move-in of the kiosk and all payables for construction are paid in full. The most challenging day for Angelica Castillo came when her funds are diminishing as the projects are progressing. Angelica Castillo had to shoulder all the expenses herself while Fabris Philip Suarez and Frederick Dela Cruz are waiting for their own funds to be available. The hardest part on her end was the ingress date. Because, she needs to issue her personal checks to settle the required security deposit. She fell short of funds same reason why she had to call one of her friends to lend her money to fulfill the P 88,000.00. 
See Also
Lo and behold a friend of Angelica Castillo, Joey also a former colleague in Forever Living lend the funds, and deposited them directly to Angelica Castillo's Account. Joey mentioned to Angelica that she can return the loan anytime without pressure. Then Angelica Castillo with a sigh of relief extended her gratitude and issued the check to Robinsons Land Corporation.
The First Branch
Pinoy Waffle Corner opened its first branch on the 4th Floor, Robinsons Place Novaliches. The store was manned by Ms. Jennelyn Dela Cruz, a member of the LGBT Community. 
After the successful grand opening, Pinoy Waffle Corner engaged with its approved franchisees during its first month of operations. They were located at the following malls (1) Robinsons MetroEast Cinema Level, (2) The Enterprise Center in Makati, (3) GT Tower in Makati (4) Robinsons Sta Rosa, (5) Robinsons Los Banos (6) Target Mall Sta Rosa (7) Robinsons Dasmarinas (8) Robinsons Imus (9) Bay Citi Mall in Batangas City (10) Waltermart Dasmarinas (11) Waltermart Sta Rosa (12) Waltermart Plaridel.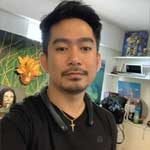 Josh Austria
Aside from being a businessman, Josh Austria has been working in PR and media industry for more more than a decade. From his years of experience as the Marketing and Advertising Head of Village Pipol Magazine, he has built strong relationships with creative people, brands, and organizations.