Hyaluronic acid and marula oil are the hottest actives in modern skincare. If used independently, each ingredient can give your skin nourishment. Put them together, and their benefits complement each other. It will bring out your best skin that will make you feel sexy from within!
Hyaluronic Acid, or Hyaluronan, is naturally produced by the body and is mostly found in the skin. Its main function is to retain water in your skin layers. When kept at optimal levels, it helps retain moisture and suppleness in the skin. Also, it speeds up healing and has anti-bacterial properties.
On the other hand, Marula Oil is a newcomer in the beauty oil market and is native to South Africa. It contains antioxidants, amino and fatty acids that have anti-aging, anti-UV, and anti-dryness benefits. These make it perfect for those living in tropical countries like the Philippines.
Either ingredients can work effectively with one another. While this is true, you can still enjoy both and get their benefits through the NEW Avon Skin So Soft Supercharged Multivitamin Hand & Body Lotion with SPF 6 that also nourishes your skin with essential vitamins up to 10 layers deep!
MultiVitamin Charged Complex provides essential building blocks like Vitamins A, B3, B5, C, and E. All of these help maintain intense nourishment and protection for your skin.
Deep Absorb Technology helps penetrate through the skin's 10 layers for deep hydration and nourishment. This will ensure these sexifying vitamins and ingredients stay with you
Finally, through HydroBoost Technology, every application of Avon Skin So Soft Supercharged Multivitamin Hand & Body Lotion with SPF 6 ensures a healthy dose of Hyaluronic Acid and Marula Oil that instantly locks in and boosts moisture.
"Avon believes that everyone deserves to feel good in their own skin and that can start by having a healthy one," shares Dione Cotoco, Avon Philippines' Head of Beauty. "That is why we are bringing together all these high-performing ingredients, essential multivitamins, and exclusive technologies that will help you get the ultimate skin softness and radiance."
The NEW Avon Skin So Soft Supercharged Multivitamin Hand & Body Lotion with SPF 6 is dermatologically tested, provides 48-hour moisturization, is suitable for everyday use, and is available in 250mL size.
Shop through an Avon representative or online via avonshop.ph. Like and check out Avon Philippines on Facebook to know more about your favorite Avon products!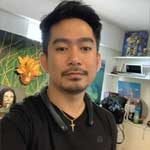 Josh Austria
Aside from being a businessman, Josh Austria has been working in PR and media industry for more more than a decade. From his years of experience as the Marketing and Advertising Head of Village Pipol Magazine, he has built strong relationships with creative people, brands, and organizations.