Huawei globally released EMUI 10.1 to selected devices
Since we are now maximizing the things we can do online, we prefer apps that can boost our productivity in work or study. Another great thing would be those apps that can help us multitask better. Well, there's an update that some Huawei users may find exciting. The Chinese tech giant just announced as a confirmation that EMUI 10.1 is coming to selected devices!
Huawei packs this OS with smart features to help increase your productivity
The EMUI 10.1 is the brand's latest Android-based OS and it was first installed on the P40 series. As showcased by Huawei, the system update will bring several new features to its users. Also, there will be changes in the UI, as the EMUI 10. 1 has Always-on Display (AOD). It allegedly uses vibrant colors to mimic the changing hues of the sky.
There's also Meetime, as the brand's very own video-conferencing application. It is said to perform up to 1080p video quality while optimizing low-light environments and Wi-Fi connectivity. Moreover, it has screen-sharing support and can wireless connection on third-party devices. And for those who are using the Huawei Matebook, you can the Multi-screen collaboration with your phone after the update.
This app is suitable for file sharing, video conferences, and navigating your phone via laptop. Huawei share is pretty similar to this function since it also allows users to share media files across Huawei devices and third-party devices.
If iPhone users have Siri, then Huawei has its own interactive voice assistant, Celia. After the successful update, you can launch it by either pressing the power button or by telling "Hey, Celia". There's a hint that Celia is capable of identifying objects, measuring food calories, and translating face-to-face.
For those who enjoy working with dual screens, you might enjoy this feature. The EMUI 10.1 also comes with a Multi-Window function that allows Pressing controls, replying to messages, floating windows, and dragging files from one app to another without leaving the active screen.
And if you own IoT devices, you can manage them easier with Huawei's Multi-Device Control Panel. It will let you manipulate your smart home appliances efficiently.
To know if your device will get this EMUI 10.1 update, click this link.
Do you find these features useful for work or collaboration? What interests you the most so far?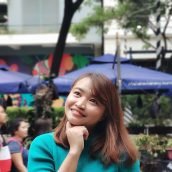 Queenie Lastra
Queenie Lasta got her bachelor's degree in Communications Research from UP Diliman. In her free time, she likes to read thriller novels, psychology books, and mangas. She believes in the importance of grit, hard work, and passion to become a great writer in the future.