It all started with a single desire. The desire to look good, to be better, and to bloom. However, achieving that kind of desire can be daunting. But with the right product, nothing is impossible. Recently, barenblissph launched their bloom my way campaign featuring one of their best-selling products on the online market, which is the fine-to refine compact powder.
A tedious day is almost a regularity with everyone, Bloom My Way isn't just a campaign about beauty. It aims to encourage every makeup and skincare enthusiast to be more selective and vigilant when it comes to the product they're purchasing. In addition with this product campaign for barenbliss' compact powder, there is no need to worry about its long-term effects on your skin because it contains only the purest ingredients and barenbliss scientists omitted it most.
The secret to long-lasting makeup is in this delicate compact!
The Fine to Refine Compact Powder of barenblissph is infused with five Korean flowers such as Hibiscus, Magnolia, Chamomile, Camellia, and Calendula as an organic skin protection power for youthful glowing skin.
IT LASTS UP TO 24 HOURS
Considered by many Tiktok Influencers as the "Skin Perfector" This Fine to Refine Compact Powder from barenblissph is a 24-hour-oil controller, imported with elastic KSP powder. It has a medium-full coverage, resulting in a shine-free finish that lasts all day.
SWEATPROOF AND WATERPROOF
Who doesn't want a makeup base that's sweatproof, and at the same time waterproof right? Knowing the fact that the Philippines has humid weather. That's why this skin perfector from barenblissph is a very good choice for you. It is mask friendly and has a breathable feeling on the face for everyday use.
MAKEUP AND SKINCARE HYBRID
Infused with Korean Miracle bloom essence for luxurious healthy skin, this compact powder is a combination of makeup and skincare.
IT HAS SPF 25 PA+++
With or without the sun, the skin is still exposed to UV rays that are really damaging to the skin. UVA rays can still penetrate through clouds, rain, and even at your window. The barenbliss compact powder is a good choice for you. Aside from its SPF 25 PA +++, it is also sweatproof and waterproof.
Beauty is purely subjective, different types of people will have different opinions. However, there is still a basis for beauty. There's Western beauty, European beauty, etc. Nonetheless, Korean beauty has something inexplicable, not all people around the world have the luxury of getting it. Fortunately, Bloom My Way's featured product is starting to skyrocket in the Philippine- beauty market today which gives an opportunity for all Korean fanatics out there.
See Also
READ SOMETHING SIMILAR HERE: https://villagepipol.com/how-did-this-loose-powder-from-barenbliss-k-beauty-lab-become-a-must-have-holy-grail-by-filipino-influencers/
Stay updated on all the latest promos by simply liking and following barenbliss on Instagram. You can also visit their website to know and learn more about the brand and the products.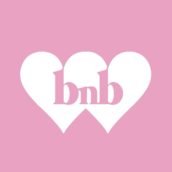 BNB Team
𝒃𝒂𝒓𝒆𝒏𝒃𝒍𝒊𝒔𝒔 (bnb) Beauty Lab was founded by the best scientist to create innovative products. Based on its scientific and pure formula, barenbliss combines natural and scientific ingredients, it removes all harmful ingredients and created the pure 𝑩+𝑵+𝑩 formula to create a new lifestyle that is suitable for all skin types, making this brand a makeup and skincare hybrid.