Megastar Sharon Cuneta has shared her gentle afterthought following a controversial incident involving French luxury design house Hermès.
A few days ago, the 56-years-old singer and actress became the talk of the town because of her shopping experience in South Korea. A spliced video from her September 30 vlog content went viral on social media, with netizens expressing their mixed reactions.
In the said vlog, Cuneta was touring the streets of Seoul with her close companies. While in a department store, she attempted to buy a belt from Hermès when a salesman refused her entry into the shop.
As a result, Cuneta ended up visiting the nearby Louis Vuitton, where she splurged on several designer items. The scene concludes with her passing by the same Hermès shop where she said, "No, I buy everything," to the same staff who denied her arrival.
Amid the stimulating discussions that led some netizens even to call out the brand, Cuneta sends a humble message to everyone. In a recent Instagram post, she calmly addressed:
"Don't feel bad about Hermès not letting me in! Lots, if not all, name-brand stores— allow (only) a certain number of people while the others wait in line outside the store. Lots also ask you to make an appointment."
Cuneta explained that it's a standard policy among expensive brands, even in the US. She further clarified that she understands the protocol that might be because of COVID. Although on the other hand, she regrets not being able to buy the belt she desires.
Aside from her fans, casuals commended Cuneta for how dignified she approached the issue. "I watched the whole vlog. I love that she didn't make a big deal about it— no follow-up drama, no clickbait. Walang big ego si Sharon" penned a YouTube viewer.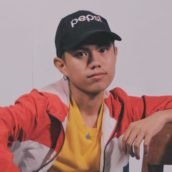 Renzneil Robles
Renzo is an introvert who prefers to do things at his own pace. Unlike most writers, he reads lazily. Watching Korean dramas at night is his constant source of comfort. Although oftentimes commended for being outspoken, he speaks better through writing than with his words.