Cleansing made fun with the barenbliss 10 Elements! Amino Acid Rich Foam Cleanser
Cleansing is one of the most fundamental steps in keeping your skin clean and feeling healthy. Every day, we continue to face dirt and pollution from our environment which causes skin irritation and triggers skin blemishes. It is such a hassle to keep our skin clean and fresh, often we even feel like it's a tiring chore but with barenbliss cleansing has never been this fun!
We present to you, the barenbliss 10 Elements! Amino Acid Rich Foam Cleanser!
We know how hard it is to trust just any brand when it comes to skincare but barenbliss made sure they perfected the products from formulation to packaging!
First, its dermatologically formulated by known skincare professionals
This cleanser is formulated by Dr. Yoon Myeong-Seok, barenbliss Chief Skincare Scientist who is also the Vice President of COSMAX R&I which is also known for quality and effective products that treat skin irritations. Together with Director Kwak Noh Shin, barenbliss Chief Skincare Product Developer, who is also the General Manager of known skincare brands such as SAIMDANG and ROSEE, barenbliss 10 Elements! Amino Acid Rich Foam Cleanser can guarantee the gentle intensive cleansing our faces needs!
Deep cleansing gentle formula
A cleanser formulated with Natural Mild Surfactants that cleanses without irritation! It contains:
Potassium Cocoyl Hydrolyzed Oat Protein which keeps the skin in good condition,
Decyl Glucoside which helps maintain the skin pH balanced and
Betaine which strengthens the skin barrier and provides long-term skin moisturization.
Provides Skin Barrier Protection
Due to its minimalist formulation with only ten essential ingredients and low pH of 5.0-6.5, it restores and maintains the skin's natural balance which helps to keep the skin barrier strong and healthy.
'Because Betaine': It restores comfort and retains moisture
The non-stripping, rich-foam/ cleanser is enriched with Betaine which improves the skin's ability to retain moisture and leaves the skin feeling fresh and soft.
The best part is that you can have ALL THESE GOODNESS IN A SUPER CUTE FOAM CLEANSER BOTTLE!
The heart shaped silicone foam cleanser
A pump heart shaped silicone bristles will allow you to gently and intensively clean and massage your face. Surely, no dirt will get left behind.
barenbliss really made sure you don't skip cleansing by making the process more enjoyable! It's so much fun to use this Foam Cleanser! Moreso, it favors all skin types and fragrance-free so whether you have oily, dry or combination skin, this cleanser is for you! No need to worry about your face reacting badly to the formula because the only reaction you will ever get is getting that clean and healthy looking and feeling skin!
Read more about barenbliss Skincare products here: https://villagepipol.com/say-bye-bye-to-pimples-with-barenbliss-pimple-warrior/
About barenbliss
Barenbliss (벨 엔드 빌리스), shortened as BNB, is a fun and joyful K-beauty brand designed for global youth, created by Korean Makeup Artist Jina Kim (김진아). Since its launch in South Korea, the brand has gained beauty editor's award from Beauty+ and editor's recommendations from GlowPick, Allure, based on its high-performance and attractive design.
Going from "beauty in-joy" and the brand's unique "B+N+B" Philosophy with Bare essentials, No harm, and Bliss moments, we are committed to create epic enjoyable and pay-off products. Complete your real Korean girl's look and go where your heartbeats.
barenbliss is now available on:
For more barenbliss content: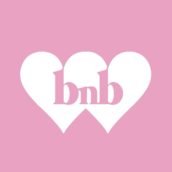 BNB Team
𝒃𝒂𝒓𝒆𝒏𝒃𝒍𝒊𝒔𝒔 (bnb) Beauty Lab was founded by the best scientist to create innovative products. Based on its scientific and pure formula, barenbliss combines natural and scientific ingredients, it removes all harmful ingredients and created the pure 𝑩+𝑵+𝑩 formula to create a new lifestyle that is suitable for all skin types, making this brand a makeup and skincare hybrid.