The most awaited K-Beauty cushion is finally in the Philippines! Introducing the final piece of the puzzle for the Bloommatte Series: The True Beauty Inside Cushion. This cushion contains all the vitamins you will ever need to get that beautiful glow from within. It is definitely not your ordinary cushion because this is makeup and skincare in ONE!
Let's be honest, the country's climate has never been so friendly to our skin. We keep looking for makeup products that can keep us fresh for the whole day despite the pollution and heat. Moreover, we also try to invest in expensive skin care products in hopes of saving the damage done by time and our environment. Well, our dearest K-Beauty lovers, barenbliss has got you covered!
This cushion is inspired by the Korean flower gardens filled with various beautiful and stunning flowers. And just like the other products from the Bloommatte collection(Light It Up Skin Tint, Start-Over Concealer, and Fine to Refine Compact Powder), this cushion is also infused with Miracle Bloom™.
What is Miracle Bloom™?
Miracle Bloom™ contains the 5 Korean flowers that work wonders for your skin.
Hibiscus (Vitamins C & E) locks in moisture and works as an exfoliating and smoothing agent that draws out toxins and oils while healing your skin
Magnolia (Counteract skin irritation) interferes with hyperpigmentation and protects your skin from oxidation and inflammation
Chamomile (Accelerates Cell & Tissue Renewal) relieves redness and tightens pores as it has strong anti-inflammatory and antiseptic properties that nourishes, moisturizes and stimulates the regeneration of damaged tissues
Camellia (Vitamins A, C, D, & E) contains high amount of antioxidants that brightens your skin which prevents skin aging and
Calendula (Lutein & Beta-Carotene) helps soothe and heal inflamed skin caused by minor cuts, rashes, eczema, and acne.
This product represents the 'True Beauty' that lies within all of us – to allow our confident hearts to manifest. BNB True Beauty Inside Cushion has medium to high coverage that will provide you with a flawless-matte complexion for up to 24 hours. It contains SPF 45 PA++, and Organic Miracle Powder which helps with oil absorption and minimizing pores. Moreso, it is lightweight on the skin, waterproof and sweatproof which makes touch-ups on the go easier!
barenbliss knows that one shade does not fit all; therefore, the brand concocted the following shades to cater to specific skin tones:
barenbliss True Beauty Inside Shades:
01 Light Petal Shower, for those who are light-skinned with a cool undertone.
02 Medium Blossom Bud, for those who have medium skin shades with a neutral undertone.
03 Beige Summer Nectar, for those who are medium-deep-skinned with a warm undertone.
Confided in the True Beauty Inside Cushion is the secret to beauty from within. It is not your regular cushion, it is a cushion that contains ingredients that care intensively for your skin which will make your face look healthier, more glowy, and more youthful. Talk about makeup and skincare in one! So grab yours now and 'talk that talk' with barenbliss Bloommatte Series!
Know more about the Blooomatte Series in this article: LIFE CHANGER: The barenbliss Bloommatte Complexion Series (villagepipol.com)
Stay updated on all the latest promos by simply liking and following barenbliss on Facebook and Instagram. You can also visit their website to know and learn more about the brand and the products.
barenbliss is now available at:
Shopee Mall, LazMall, TikTok Shop, and Watsons stores nationwide.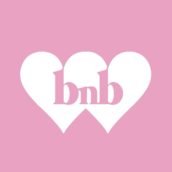 BNB Team
𝒃𝒂𝒓𝒆𝒏𝒃𝒍𝒊𝒔𝒔 (bnb) Beauty Lab was founded by the best scientist to create innovative products. Based on its scientific and pure formula, barenbliss combines natural and scientific ingredients, it removes all harmful ingredients and created the pure 𝑩+𝑵+𝑩 formula to create a new lifestyle that is suitable for all skin types, making this brand a makeup and skincare hybrid.