The Philippine government states that the national ID system of the country will be called the PhilSys. It's a single ID card that can be used as proof of identification for all transactions in the country. Whether it's by a government agency or a private institution.
28M Filipinos already pre-register for the National ID System
This national ID system can bring benefits to many Filipinos as it will streamline transactions and lower the cost of government ID applications. Aside from that, this can also eventually prevent identity theft and fraudulent crimes.
To make transactions more convenient and safe?
Last month, President Rodrigo Duterte urged Filipinos to register and take advantage of the benefits of having a national ID. He said:
"As we pursue this long-overdue project, I ask every Filipino to give PhilSys a chance. So, we may maximize the advantages of a universal and secure database that will make transactions more efficient, and our lives more convenient."
Pre-registration in low-risk areas first
As the administration expands its operations to enlist citizens in the provinces, 28M citizens have undergone pre-registration. Duterte also guaranteed that the national ID system will "uphold the privacy of all personal information."
According to the Philippine Statistics Authority (PSA), these 28 million Filipinos have already completed the first step of registration for the national ID system. The first step, on the other hand, involves the house-to-house collection of demographic information of low-income household heads and appointment setting for the second step.
The agency only began the PhilSys pre-registration process in October last year in 32 provinces since they were low-risk areas from COVID-19. They are targeting to register 70 million Filipinos by end of this year. Upon reaching the end of 22, they should have 92M Filipinos registered with the system.
As of now, operations for the second step continue to roll out gradually in the provinces. This one involves the validation of supporting documents and capture of biometric information such as fingerprints, iris scans, and front-facing photographs at registration centers as per the registrants' appointments.
Will you register for a national, all-in-one ID?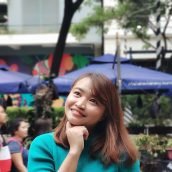 Queenie Lastra
Queenie Lasta got her bachelor's degree in Communications Research from UP Diliman. In her free time, she likes to read thriller novels, psychology books, and mangas. She believes in the importance of grit, hard work, and passion to become a great writer in the future.