Teenage pregnancies in PH up by 7% so Senate is pushing a bill to solve this
Being a parent is a big responsibility for anyone at any age. It is necessary that one is financially, emotionally, and mentally capable to rear a child. But the thing is, many teenagers have to face this dilemma of raising a child. They had to do it even they're still not ready to take care of themselves.
An increasing trend of teenage pregnancies
Commission on Population and Development states that our country has recorded a 7% increase in births among girls aged 15 and below in 2019.  This is a higher percentage compared to pregnancies in 2018. In addition to this, the Philippine Statistics Authority noted that Filipino minors who gave birth in 2019.
There's an increase to 62,510 from 62,341 in 2018. PopCom added that this is the ninth consecutive year with a rising trend in teenage pregnancies.
Social protection and counseling to the teenage parents might be the solution
Because of this, Sen. Risa Hontiveros has filed for a renewal of the teenage pregnancy prevention bill. The lawmaker explained that she's the author behind Senate Bill No. 161.
Basically, this measure pushes for the social protection of young parents. It guarantees that they receive health care in all stages of pregnancy. Also, this includes counseling to prevent repeat pregnancies and to guide them in raising their child.
Moreover, Hontiveros noted that the upward trend of early pregnancies is another obstacle to the health and welfare of Filipino families. She considers it to be an alarming epidemic as we are in the middle of an economic crisis.
Meanwhile, Senator Gatchalian said that the rise in teenage pregnancies affects the education sector. Because of it,  it is harder for the administration to improve education.  Social media and dating apps have a large role in the spread of the human immunodeficiency virus.
The solon concluded that the teen pregnancy crisis has continued for a decade. This shows that the prevention of teen pregnancy cannot take a backseat, even as we battle COVID-19. She said that it must be in the front row of the policies they need to discuss immediately.
What are your thoughts on this issue?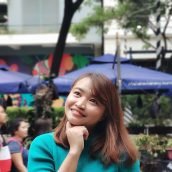 Queenie Lastra
Queenie Lasta got her bachelor's degree in Communications Research from UP Diliman. In her free time, she likes to read thriller novels, psychology books, and mangas. She believes in the importance of grit, hard work, and passion to become a great writer in the future.