Two fun-filled online events are coming your way, featuring local celebrities. And, over 300 giveaways including TECNO Mobile models Spark 6 Go and Spark 6 Air smartphones! You can finally mark your calendars! The global premier mobile phone brand brings an unforgettable live stream event of fun and laughter, straight to your homes. Last April, the country's most entertaining influencers, comedians, and celebrities came together to kickstart the summer. And, of course, everyone was invited to join the fun.
Fans of standup comedy enjoyed Spark Up The Fun. A showdown of wit and humor featured the greatest standup comics that the Philippines has to offer. This also includes Beks Battalion, Mika Salamanca, and Baninay. Meanwhile, super funny tandem DONEKLA hosted the virtual event. Tons of laughter and big surprises at the live stream happened last April 17. Along with games, they gave away raffle draws, and over 150 amazing phone, cash prizes, and Shopee exclusives.
TECNO Mobile sparks up your summer with live streams and giveaways
TECNO Mobile's second live stream showcases Filipino creativity and talent. Catch your favorite local celebrities, as they sing and dance at Spark Up Your Energy. Fans who aspire to become like their celebrity idols will get the chance to participate in this live stream show. Fun games, TECNO smartphones, and cash giveaways are also in store for the event's attendees. Embrace a more digitally-driven lifestyle, online activities including live streaming, distance learning, and remote work become regular parts of day-to-day life.
With this, a high-performing smartphone continues to be a necessity. As Ye Yuan, Deputy General Manager of TECNO Mobile, stresses. A smartphone also provides its users with an essential link to the outside world. Whether this is used for productivity, education, or staying in touch with friends and loved ones. Through its revolutionary TECNO Spark 6 Go AI-powered mobile device, TECNO Mobile fills this need for its consumers in the Philippines. Designed and developed to keep up with users' changing needs, TECNO Mobile's smartphone offerings also remain affordable, making them more accessible to the masses.
TECNO Spark 6 Go was initially launched last year and is now making a comeback, still with a multitude of features that are relevant for everyone. This includes:
A large 6.52" HD Resolution Screen. It allows users to enjoy various media content with great ease. Watch movies, browse the web, and play games in full detail. Meanwhile, in compact form on a much more portable device.

A built-in AI Dual Unlock Feature. It has the capability of both face-unlock and fingerprint scanning. It has been tested to ensure that files remain private and secure. Aside from that, it also allows users to stay confident.

A camera with AI Beauty Mode and 18 AI Scene Detection. It features for outstanding images all the time. Take great selfies anytime, anywhere with Spark 6 Go's 6-layer AI beauty image processing capability. Photos taken from the rear camera are now more rich and vibrant as well, with its all-new 18 AI scene detection software.

A 5000 mAh battery. This allows for up to 36 days of standby time, 24 hours of calling, 19 hours of web browsing, 25 hours of video playback, 125 hours of music, or 15 hours of gaming on a single charge.

Audio Share allows up to 3 Bluetooth speakers or 2 Bluetooth headphones to connect simultaneously. This also makes it possible to effortlessly share music with friends. Especially, during parties or enjoy it privately with a special someone. 

TECNO Spark 6 Go is available at the brand's official store in Shopee Malll. It comes in two models – The Spark 6 Go (KE5) with 2GB+32GB memory has an affordable price tag of P3,990, while Spark 6 Go (KE5K) with 4GB+64GB memory price dropped to P4,999 from its original price of P5,490.
Both TECNO Spark 6 Go models are available in Aqua Blue, Ice Jadeite, Sky Black, and Mystery White colors.
Also check out TECNO Mobile's CAMON 16 smartphone, available exclusively at TECNO Mobile's partner retail stores for only P7,990. CAMON 16 comes with a 48MP Ultra Quad Camera, with a four-camera lens combination for comprehensive smartphone photography. It is equipped with a Bokeh Depth of Field Lens, an AI Lens, a Macro Lens, and a 48MP Main Lens with a 79-degree wide-angle view. It also has an Ultra Night Lens with 1-second image processing for higher quality night images, with convenient anti-over exposure and AI portrait segment features.
CAMON 16 also has a huge RAM and ROM capacity of 128GB+6GB, allowing users to save thousands of songs and photos, or several HD movies and apps for offline entertainment on the go. This smartphone is capable of 18W fast charging, with advanced protection technology that ensures automatic regulation of charging inputs that helps to prolong the hardware and software of the device. Be sure to catch the Livestream events happening this April and you might just win a TECNO mobile phone! For more updates, follow TECNO Mobile Philippines on Facebook, and visit their website.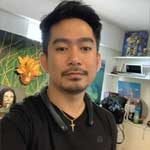 Josh Austria
Aside from being a businessman, Josh Austria has been working in PR and media industry for more more than a decade. From his years of experience as the Marketing and Advertising Head of Village Pipol Magazine, he has built strong relationships with creative people, brands, and organizations.