Makeup can be a tool for liberation and self-expression. It makes us confident and beautiful. But if terrified animals inside cosmetics laboratories are the hidden expense of it, who is stepping in to help them out? And who will be stepping up to leave this malpractice behind?
barenbliss, a Korean beauty brand is among one of the few in the industry that advocates for cruelty-free makeup products. Amidst the gorgeous shimmers and shades, barenbliss can assure its users that there is no animal suffering linked to its colorful brand.
Humane Society International (HIS) claims that over 500,000 animals suffer and die each year in cosmetics testing. Cruelty-Free International, animal testing is futile; the science of it is ineffective as animals do not develop the same diseases humans do. The animals' potential reactions to the products being tested is not really pertinent to the body's reactions that humans can possibly feel.
Before drafting this article for barenbliss' Beauty that Frees Campaign, I decided to watch several documentaries about animals. These animals are being injected with chemicals which results to skin and eye irritation because of toxic experimentation. Seeing these animals as product testers is something my heart never expected to happen. This, in turn, causes severe injury to the animals, or worse—death. Even if you aren't an animal person, you can't deny the pain and suffering these animals go through.
barenbliss stands for "No Harm"
As a brand that banks on clean beauty, barenbliss offers a variety of products organized by skin type and needs. Its product line is preservative-free and includes natural ingredients like fruit enzymes and Vitamin C. It also has organic minerals such as Manicouagan clay considered as the star ingredient of the Soul-Matte Loose Powder.
Why is barenbliss Cruelty-Free
Modern consumers have a growing global consciousness and they care about social and environmental responsibility. One of the main benefits of sustainable products is their kinder impact not just to animals but to the future generations of consumers.
barenbliss beauty has several natural ingredients. Along with these natural ingredients are sakura extract and tea tree oil. These ingredients can help soothe dry skin by reducing itching and irritation.
barenbliss sets itself as a sustainable example to companies. Companies who are looking for a way to get rid of animal testing for good. There are tons of ingredients that have already been confirmed as safe for use on human skin with barenbliss' line of ingredients. At barenbliss, we believe that science and beauty can coincide without suffering. BNB's products do not only encapsulate sustainability but also embody a beauty that frees.
Read an Article about barenbliss here
Wanna join the barenbliss blooming team? Tap the link here to join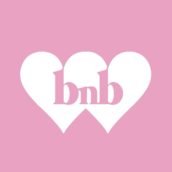 BNB Team
𝒃𝒂𝒓𝒆𝒏𝒃𝒍𝒊𝒔𝒔 (bnb) Beauty Lab was founded by the best scientist to create innovative products. Based on its scientific and pure formula, barenbliss combines natural and scientific ingredients, it removes all harmful ingredients and created the pure 𝑩+𝑵+𝑩 formula to create a new lifestyle that is suitable for all skin types, making this brand a makeup and skincare hybrid.