Always worrying about retouching? Sweat? Pollution? Matched with the unforgiving humidity the Philippines? Well, worry not for the barenbliss Bloomatte Complexion Series is here to the rescue! Aside from leaving you with a fresh matte look, it will also leave your skin feeling and looking healthier than ever.
barenbliss Bloommatte Complexion Series
The Bloommatte Complexion Series contains the Light It Up Skin Tint, Start-Over Concealer, Fine to Refine Compact Powder, and soon, barenbliss would also release its very own cushion. With these products, getting that healthy skin with a fresh matte finish can easily be achieved.
LIGHT IT UP SKIN TINT
To get the glowy look on the go, you gotta have the Light It Up Skin Tint which will provide you with a powdery and velvety look. Aside from this, it contains skin-friendly ingredients that care deeply for your skin, the 4D Hyaluronic Acid is present to lock in moisture all throughout your skin layers and lastly the Ecto-Protection which will protect your skin from pollution. 
START-OVER CONCEALER
The biggest secret to having that flawless look is barenbliss' Start-Over Concealer. This buildable concealer provides a seamless-matte complexion that also lasts up to 24 hours. It is comfortably moisturizing, non-sticky, and non-drying. Dark circles, blemishes, or any skin flaw will definitely remain the biggest secret.
FINE TO REFINE COMPACT POWDER
For the full impact of this life-changer series, barenbliss' Fine to Refine Compact Powder is our best ender. This fabulous airbrush compact powder is a long-wearing ultra-light compact powder with SPF 25 PA++ that blots away oil and reduces shine will give you that airbrushed matte finish.
With all these products, you can easily achieve that fresh matte look and even make your skin feel and look healthier. What else is there to think about? Get yours now and complete the series. 
READ A SIMILAR ARTICLE HERE: https://villagepipol.com/top-six-barenbliss-makeup-products-you-can-try-to-make-your-skin-rainy-season-ready/
PURCHASE THIS ITEM IN SHOPEE: barenbliss Shopee
Stay updated on all the latest promos by simply liking and following barenbliss on Instagram. You can also visit their website to know and learn more about the brand and the products.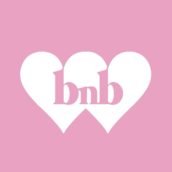 BNB Team
𝒃𝒂𝒓𝒆𝒏𝒃𝒍𝒊𝒔𝒔 (bnb) Beauty Lab was founded by the best scientist to create innovative products. Based on its scientific and pure formula, barenbliss combines natural and scientific ingredients, it removes all harmful ingredients and created the pure 𝑩+𝑵+𝑩 formula to create a new lifestyle that is suitable for all skin types, making this brand a makeup and skincare hybrid.