Rookie K-pop idols TREASURE might just end up being your new favorite group to stan. Having debuted in August 2020, the boy band has a twelve-piece group's strong vocals, fun choreographies, and boyish charm. It definitely makes them a group of rookies to watch out for. In less than a year since their debut as a group, they have already managed to gain quite a following. Of course, thanks to their musical prowess. The group consists of Choi Hyun Suk, Jihoon, Yoshi, Junkyu, Mashiho, Yoon Jae Hyuk, Asahi, Bang Ye Dam, DoYoung, Haruto, Park Jeong Woo, and So Jung Hwan.
If you're just starting to explore TREASURE's discography, here's our roundup of six songs you need to check out:
1 | BOY

"BOY" will always be a special track for TREASURE MAKERS—it's TREASURE's debut song, after all. For times when you need that energy boost to get work done, queue this powerful dance song, which features strong raps laid over catchy synth beats.
Stream BOY here.
2 | I LOVE YOU

Listen to your biases' kilig-worthy confession of love with this upbeat dance-pop number. The lyrics explore the youthful flutterings of romance. Enjoy the medley of angelic vocals in each verse, shifting to a banger EDM drop in the chorus.
Stream I LOVE YOU here.
3 | MMM

TREASURE shows a more mature side to themselves with "MMM," a hip-hop song with darker flavor. Vibe out with this smooth, sensual track and admire the group's complex dance moves in the music video. Warning: You'll get addicted to the slick beats.
Stream MMM here.
4 | MY TREASURE

If you're having a bad day, "MY TREASURE" can definitely turn your mood around with its bright, bouncy rhythm and happy lyrics. This song showcases the band's sweet, melodic voices while a few rap verses here and there lend a bit more edge.
Stream MY TREASURE here.
5 | GOING CRAZY

OG TREASURE MAKERS can recognize this song from survival show YG Treasure Box. Fall in love with this catchy pop song's youthful vocals, set to an upbeat melody. This track is a definite earworm—we guarantee you'll just find yourself humming "This must be crazy love" out of nowhere.
Stream GOING CRAZY here.
6 | BEAUTIFUL

TREASURE has one of the strongest vocal lineups around, and this song from the group proves it. The members' harmonious vocals start off mellow and sentimental, then soar to a rousing chorus, perfect for singing along to with friends on road trips.
Stream BEAUTIFUL here.
Heads up, TREASURE MAKERS: You can catch TREASURE perform their most popular songs at Shopee's 6.6-7.7 Mid-Year Sale TV Special. Tune in to GMA 7 and Shopee Live this June 6, 2:00-3:30 PM to watch your biases perform! You also get the chance to win over ₱15 million worth of prizes by watching the show.
Visit

https://shopee.ph/m/6-6

for more information. Download the Shopee app for free via the App Store or Google Play.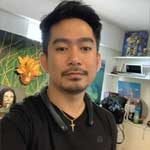 Josh Austria
Aside from being a businessman, Josh Austria has been working in PR and media industry for more more than a decade. From his years of experience as the Marketing and Advertising Head of Village Pipol Magazine, he has built strong relationships with creative people, brands, and organizations.