Music is one of our most powerful therapeutic tools in helping to lessen the impact of depression, anxiety disorders, stress, loneliness, and isolation. It elevates an individual's mood, resulting in a more positive outlook. It also offers a pathway to connecting with other humans. Red Music taps Jason Fernandez to do a musical reality show.
Jason Fernandez joins RED MUSIC for VP/Music: Sulat Mo, Tugtog Ko
To further entertain and inspire Filipinos through lyrics and melody, RED MUSIC brings Jason Fernandez for VP/Music: Sulat Mo, Tugtog Ko. In this musical reality show, anyone can send lyrics for an original composition. If they select your work, Jason will do the arrangement for your song. He will even perform it on the show with a matching music video. In addition to this, he will blog the whole creative process to make the audience appreciate the efforts of OPM musicians.
Who is Jason Fernandez?
Before starting as a solo artist, Jason Fernandez is a former frontman of Rivermaya. Even before this mainstream appearance, Jason had already been a part of an indie band. In his younger days, he also became a member of two groups – a metal band and an acoustic group.
The band held an audition called Bagong Liwanag to fill Rico Blanco's spot after his departure. At the age of 18, Jason became the new member of Rivermaya. Then, he stayed with them for 4 years. In 2011, he decided to leave the band due to musical differences.
When Jason left Rivermaya, he used much of his time to look for his father whom he never knew growing up. His father was a Cypriot, a combination of Turkish and Greek descent. Thankfully, he met his father. Then, Jason shared how the two of them reconnected and how his father said that he felt proud of him.
After meeting his long-lost father, Jason also came back to the music scene. In 2013, he launched an original album entitled Panimula. The inspiration for this album roots from all the things he had gone through for the past years.
Making a solid impression as an artist on national TV
The singer-songwriter also established his presence when he joined several popular TV vocal competitions. He became a Season 2 finalist in The Voice Philippines under Team Sarah. During his blind audition, Coach Bamboo, who was also a former Rivermaya vocalist, was stunned to see him.
Jason also became the first runner-up during Tawag Ng Tanghalan Celebrity Champions. Aside from that, he also composed the theme song for a primetime teleserye in ABS-CBN.
Moreover, Jason Fernandez has experience in theatrical acting, voice recording, and writing jingles for brand and political campaigns. This simply means that in terms of creativity and skill, this man can do almost everything.  Jason also slowly but surely learned how to build himself from scratch. Of course, he learned a lot of skills throughout his musical journey.
Undeniably, RED MUSIC has made the perfect choice for its program VP/Music: Sulat Mo, Tugtog Ko. We are very much excited about how Jason will interpret the songs written by ordinary Pinoys out there.
You can watch the musical reality TV show on Village Pipol's YouTube Channel starting June 25!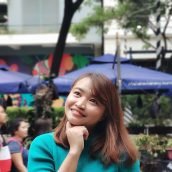 Queenie Lastra
Queenie Lasta got her bachelor's degree in Communications Research from UP Diliman. In her free time, she likes to read thriller novels, psychology books, and mangas. She believes in the importance of grit, hard work, and passion to become a great writer in the future.