Here are some Sharp Health Essentials to try!
Christmas is just around the corner. We're already getting the holiday vibes the moment we stepped in the month of September, and countless Christmas memes are already surfacing on social media. With the influx of Christmas themes, the public is gearing to celebrate the season, which leaves everyone more attentive to preparing themselves to protect their loved ones while they complete their Christmas shopping list. 
Despite the public having a great number of vaccinations already and the alert level has been lowered down in the Philippines, it is still important to invest in our health and safety. The virus chooses no one, it targets front liners, essential workers, and families in their homes. 
PLASMACLUSTER ION AIR PURIFIER: The Next Generation Health Essential
Sharp Corporation has developed a wide variety of Plasmacluster Ion Air Purifier products for different uses and locations depending on consumer's needs such as Air Purifiers with Humidifier, Dehumidifier, Mosquito Catcher, Car Ion Generators, and Wall-mounted Ion Generator for big spaces. The PCI technology deactivates airborne viruses and bacteria by up to 99.9%.
It also eliminates unpleasant odors, moisturizes the skin, and reduces static electricity.
Furthermore, proven and effective against SARS-COV-2 in airborne droplets by 91.3% reduction.
It is the same technology equipped for all Sharp Air Purifiers and Ion Generators.
In addition, it comes with a HEPA filter that helps capture small particles such as dust, pollen, pet dander, mold, and any other particles with a size of 0.3 microns.
True to their word, Sharp truly cares for its customers; it is one of the reasons why Sharp continuously innovates its Air Purifier product line.
Furthermore, here are several Sharp Air Purifiers for you to consider purchasing:
Air Purifier with Dehumidifier (DW-E16FP-W) – 24 SQM
This product prevents mold build-up. Auto Dehumidifying feature can detect temperature and humidity automatically and maintains humidity at 55% to 60%.
Air Purifier with IoT ( FP-J80EP-H) – 62 SQM
In the era of wireless devices, this air purifier is equipped with IoT (INTERNET OF THINGS) functions that can be controlled by up to 10 devices.
Moreover, Sharp Air App can check the level of filtered dust, room temperature and can easily choose modes according to your preference (Auto, Pollen, Night Mode, Medium, and High).
Air Purifier with Humidifier (KC-G60E-W) – 50 SQM
This model is equipped with a humidifying system that balances the humidity level of the area. It prevents dryness of the skin, throat, and eyes.
Also, Intelligent Mode can filter and detect SENSORS • PM 2.5 • ODOR • DUST • TEMPERATURE • HUMIDITY • LIGHT • MOTION
Sharp Air Purifier with Mosquito Catcher (FP-GM50E-B)
This air purifier model has a 5-step Mosquito Catching Mechanism that ensures the household from the risk of mosquito bites, which can lead to a series of possible diseases like Dengue or Malaria.
Additionally, UV lights equip themselves to help catch these flying insects.
The Sharp Air Purifier with Mosquito Catcher also has a dust sensor in place.

Essential health workers who are proud and spotted owning Sharp Air Purifiers.
Recently, hospitals, clinics, business establishments, offices, home and car owners have been installing Plasmacluster Ion Air Purifiers to deactivate and control the spread of these deadly airborne viruses.
Moreover, aside from studies conducted by researchers around the world, doctors from different fields have been giving testimonies on the efficacy and benefits of having Plasmacluster Ion (PCI) Technology.
Sharp Japan developed a high-quality Face Mask and Face Shield
SHARP FACE SHIELD (FG-F10M): Essential Protection
Despite the new ruling the government no longer requires face shields, a ton of establishments still require face shields, especially in closed and very populated areas.
Choosing the right face shield becomes a must, serving as our barrier to prevent the transmission of the virus.
On the other hand, the Sharp Face Shield (FG-F10M) has a surface reflection suppression technology also called the Moth-eye Technology, used in LCD Technology that delivers a clear field of vision to the wearer, anti-fogging, and high transparency.
Also, this technology makes it seem that the wearer is not wearing anything at all.
SHARP FACE MASK (MA-950P): A Must-Have for the New Normal
The Sharp Face Mask (MA-950P) has 3 layers.
The outer layer is made from non-woven fabric that is water repellent.
Moreover, the middle layer is a melt-blown cloth and the inner layer is a skin-friendly non-woven fabric.
This Holiday season, give your family the gift of health. Health essentials like Air Purifiers, Face Mask, and Face Shield is now a practical gift for your loved ones. Make sure to invest in high-quality, durable and tested products that can help against our battle with airborne viruses.
Also, you can purchase the mentioned products from the official partner stores of Sharp Philippines nationwide.
They are also available online through the flagship stores of Sharp in Shopee and Lazada.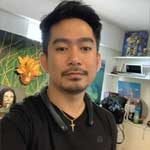 Josh Austria
Aside from being a businessman, Josh Austria has been working in PR and media industry for more more than a decade. From his years of experience as the Marketing and Advertising Head of Village Pipol Magazine, he has built strong relationships with creative people, brands, and organizations.