Feng shui expert Patrick Lim Fernandez and chef Happy Ongpauco-Tiu deliver a personalized experience to EastWest Priority clients
It's time once again to celebrate the festivities of the Chinese New Year.
No celebration is complete without the traditions of looking ahead to what the year has in store for everyone. Also, aren't you excited about partaking in some delicious and satisfying Chinese food?
To ring in good fortune in 2022, EastWest Priority clients were treated to another intimate Chinese New Year celebration. It happened in its first Priority Lifestyle Series digital event for the year. Feng shui master Patrick Lim Fernandez and renowned Filipino chef Happy Ongpauco-Tiu were present! They provided their respective expertise to clients.
The program began with Happy demonstrating to everyone how to make a filling and delectable Chinese-style hot pot. In addition, Patrick gave the predictions for each of the Chinese Zodiac signs for the Year of the Water Tiger ahead.
Rafael S. Algarra, EastWest Senior Executive Vice President and Head of Treasury, Markets, and Off-Balance Sheet Cluster, said,
"We at EastWest Priority are truly all about giving our clients wonderful experiences they can enjoy and count on from banking with us. As the Chinese New Year is always an occasion to celebrate, we found it a great opportunity to set a positive and optimistic tone for the rest of 2022."
Patrick is a principal at the Yin & Yang Shop of Harmony.
He combines classical feng shui concepts and traditions with his background in business, finance, and real estate. The feng shui master has shared his feng shui expertise on various media outlets in the Philippines.
Meanwhile, Happy is a well-regarded Filipino chef and restaurateur who owns the Happy Concept Group.
It is known for popular restaurants Pamana, Tsokolateria, Bento Box, I Love Backyard BBQ in Boracay, Private Dining, and more.
Certainly, the event needed a reliable host. It was none other than renowned presenter, actress, writer, and motivational speaker Issa Litton. She is best known for her work in the Filipino TV and film industry.
EastWest Priority is the bank's wealth management unit catering to the emerging affluent segment, mainly providing exclusive end-to-end financial solutions.
Priority clients enjoy perks and benefits such as personalized and customized service from EastWest Priority Relationship Managers. Also, access to EastWest Priority Centers and Priority Lanes, preferential rates and fees, exclusive debit and credit cards. Of course, lasly, a wider range of products and investment options, and more special privileges.
Start your relationship with EastWest Priority today to experience all these exclusive benefits and more. Call EastWest's 24-hour Customer Service Hotline at (+632) 8888-1788 or e-mail priority@eastwestbanker.com.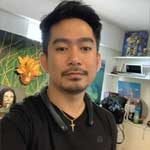 Josh Austria
Aside from being a businessman, Josh Austria has been working in PR and media industry for more more than a decade. From his years of experience as the Marketing and Advertising Head of Village Pipol Magazine, he has built strong relationships with creative people, brands, and organizations.