Why do Filipinos love face powders? This is the very first question that came into my mind upon starting this beauty article. Growing up, I can see some of my friends and classmates retouching with baby powders after class, or even now that I am at work. But when it comes to face powders, how sure are you- that you are already using the quality product?
Even here in the Philippines, K-beauty has paved the way to redefine what freshness and beauty should look like. In TikTok, the compact powder and loose powder products of barenbliss are definitely creating so much buzz and feeds, and also- hype! Netizens are so positively drawn and amazed by the aesthetic packaging, effects, formulation, and above all: The overall quality.
The Soul Matte Loose Powder of barenbliss K-Beauty Lab
Here's one of the reasons why Tiktokers are commending this powder.
Number 1: It doesn't only help you from preventing oil build-up on your face but also helped you get through the day feeling fresh because of its cooling effect.
Number 2: Aside from being the "topcoat" for your foundation, the soul mate loose powder of barenbliss is packed with organic minerals like Manicouagan Clay that's very rich in organic minerals like calcium, iron, potassium, and zinc. These mentioned minerals act as exfoliants, a moisturizer, and revitalizing agent that aims to protect your skin barrier from free radicals.
Because of its healing ingredients, there's no doubt why TikTok Influencers consider this product as their must-have holy grail. Aside from the organic formulation, it's also made in a very refined way, so it won't give you the cakey look you might fear from putting multiple layers of makeup products.
WHERE TO BUY THIS PRODUCT?
There are tricks you need to consider whenever you are using a loose setting powder, and we will be sharing some of the quick and easy tricks just for you!
BNB COMPACT POWDER
The Fine to Refine Compact Powder of barenblissph is infused with five Korean flowers such as Hibiscus, Magnolia, Chamomile, Camellia, and Calendula as an organic skin protection power for youthful glowing skin.
Considered by many TikTok Influencers as the "Skin Perfector" This Fine to Refine Compact Powder from barenblissph is a 24-hour-oil controller, imported with elastic KSP powder. It has a medium-full coverage, resulting in a shine-free finish that lasts all day. Who doesn't want a makeup base that's sweatproof, and at the same time waterproof right? Knowing the fact that the Philippines has humid weather. That's why this skin perfector from barenblissph is a very good choice for you. It is mask friendly and has a breathable feeling on the face for everyday use.
READ A SIMILAR ARTICLE HERE: TOP SIX MAKEUP FROM BARENBLISS THAT'S PERFECT FOR THE RAINY SEASON
PURCHASE THESE ITEMS IN SHOPEE: barenbliss Shopee
Stay updated on all the latest promos by simply liking and following barenbliss on Instagram. You can also visit their website to know and learn more about the brand and the products.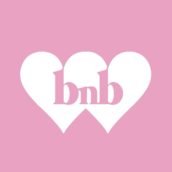 BNB Team
𝒃𝒂𝒓𝒆𝒏𝒃𝒍𝒊𝒔𝒔 (bnb) Beauty Lab was founded by the best scientist to create innovative products. Based on its scientific and pure formula, barenbliss combines natural and scientific ingredients, it removes all harmful ingredients and created the pure 𝑩+𝑵+𝑩 formula to create a new lifestyle that is suitable for all skin types, making this brand a makeup and skincare hybrid.