Everyone can't seem to refuse to talk about 'All Of Us Are Dead,' an upcoming zombie-school Korean drama series by Netflix. On January 07, the globally leading streaming platform has just unveiled its official trailer along with publicity stills.
Encapsulating a typical school set-up but with daring chaos, tough survival, and the struggling will to live— this is definitely a compelling madness coming our way.
All of us are– excited!
A glimpse of this series was first revealed on January 03, through a brief teaser previewing suspense and thriller. However, it was as early as 2020 when the show was initially confirmed, thus beginning the fans' long wait.
Following the recent success of 'Squid Game' in 2021, this has become an addition to the roster of the 2022 series to look forward to. And to signal its coming, Netflix has released an official teaser trailer giving a front seat view to its narrative!
All Of Us Are Dead: A Suspense Preview
The one-minute and forty-three seconds trailer featured a closer look at the breathtaking unfolding of events. After a mysterious virus strikes a school into a sudden zombie outbreak, students are confronted with the need to survive. Trapped inside the institution that changed overnight, they must outdo the mayhem in order to live.
To star are Park Ji-hu of acclaimed movie House of Humming Birds, Doctor John's Yoon Chan-young, and Cho Yi-hyun of Metamorphosis. Included as well are Sweet Revenge actors Park Solomon and Yoo In-Soo, and Lee You-Mi known for Squid Game.
After the trailer release, All Of Us Are Dead instantly rose as one of the hottest talks on social media. The public commended the peek to enormous production and great execution making the new zombie action piece seem promising.
Lastly, All Of Us Are Dead arrives on January 28, exclusively streaming on Netflix. This drama series is based on a webtoon by Joo Dong-geun.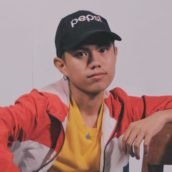 Renzneil Robles
Renzo is an introvert who prefers to do things at his own pace. Unlike most writers, he reads lazily. Watching Korean dramas at night is his constant source of comfort. Although oftentimes commended for being outspoken, he speaks better through writing than with his words.