In an effort to reignite the local dance scene, A-Team brought back the highly anticipated Choreographer's Cup. It held the first-ever Freedom's Cup.  
The two-day event last June 4 and 5, 2022 was directed by MJ Arda and Angelica Arda aka The Ardas.  
Choreographer's Cup
The weekend first commenced with the Choreographer's Cup last June 4  hosted by A-Team's very own Dora Dorado. Indeed, the "Choreo Cup" is the most anticipated choreography competition in the Philippine dance community.  Of course, the event aims to give the spotlight to aspiring individuals and express their artistry amongst the community's best.  
Chosen participants consisting of just themselves or with a group of up to (4) members showcased their skills. As a choreographer in a minimum of  (1) minute and (40) seconds long to a maximum of (2) minute piece.  
The competition was judged by Vimi Rivera, Lema Diaz, Chips Beltran,  Angelica Arda, and MJ Arda. It produced three winners. Mikko Bodo for 3rd place, Jobert Lachica for 2nd place, and Dzhtine Bernardino as the champion of the night. 
Freedom's Cup
Just a day after on June 5, 2022, A-Team held the first-ever Freedom's Cup. It is an open-style battle event for local dancers.  
Hosted by Freyja Kapangyarihan, the event brought together the best aspiring dancers in the metro. It rocks as a competition which will then turn into a  celebration of dance with DJ Kill Off. The competition proper was judged by Lena "Surge" Ballug, Prince Paltu-ObVince Mendoza, Mickey Yatar,  and Reflex Gotangco and was documented by photographers Edrey Paul, Maui Gloria, Michael Perfecto, and JJ Generoso.  
The event produced two winners namely Taz as the runner-up and Shockwave as the champion of the night.
Both dance events were held at Brooklyn Warehouse on Laperal Suites, Recto Avenue, Sampaloc, Manila.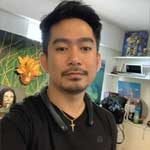 Josh Austria
Aside from being a businessman, Josh Austria has been working in PR and media industry for more more than a decade. From his years of experience as the Marketing and Advertising Head of Village Pipol Magazine, he has built strong relationships with creative people, brands, and organizations.