Lately, American trucking companies have been racing to dominate the industry. If you're interested in getting involved, why not start your own company? Truth be told, it can be a challenging endeavor as there are many hurdles to overcome. This article will explore some of the top reasons why you should start a hot shot trucking company and hopefully convince you of the benefits.
What is hot shot trucking?
Hot shot trucking is where the delivery time is important. Some examples include transporting machinery or components for a production line. In either case, the delivery time can have an impact on the client. Because timing is so important when hot shot trucking it is vital that you can pick up loads with ease.
Late machinery can cause lost construction time and increased costs. It is the same for a production line, missing a delivery time on a production line can bring the line to a halt.
Top 3 reasons to start hot shot trucking
The following are the top 3 reasons to consider a hot shot trucking job.
1. Independence
Independence is the top reason why anyone would want to start their own hot shot trucking business. At some point in our life, we all want to be boss and this is one way to do it. Trucking is a good industry as you can still maintain a good lifestyle while running your own company. There are many reasons you may want to start your own company, like gaining control over your schedule and being able to set the pace, but there are others.
2. Flexibility
Another reason why hot shot trucking is so ideal for anyone who wants to start their own trucking business is the flexibility. Running your own business means that you can work around your schedule as well as at a pace that works for you. If you want to make sure that you are in town when the kids need a ride to school, or if it comes time to take them out to dinner, then hot shot trucking allows you this flexibility.
3. Profitability
Profitable is one of the most significant reasons why you should start a hot shot trucking company. It can be difficult to start a trucking business, whether it's your first or not. If you want to start a successful trucking company, it all starts with profitability. You will need to make sure you manage your time correctly – this means working smart and not spending hours on mundane tasks.
Where do you find hot shot loads?
In the same manner that you can find other loads. One of the quickest methods is still to use a load board. Details of the jobs are advertised and made available for truckers to search, quote, and hopefully win.
If you have what it takes to solve the challenges that come with your own business these issues, then hot shot trucking is an ideal business to start.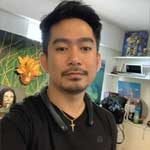 Josh Austria
Aside from being a businessman, Josh Austria has been working in PR and media industry for more more than a decade. From his years of experience as the Marketing and Advertising Head of Village Pipol Magazine, he has built strong relationships with creative people, brands, and organizations.