Globe, Smart, Dito: You can keep your number even you switch networks
It's really troublesome for many to change networks because it means you'll have a new mobile number. You have to inform everyone that you'll no longer use your old phone number. And if you're using that number for a business purpose, this can be a bit of a problem. Well, starting September this year, you won't be needing to do that anymore!
For the data security of users when transacting online
Three big networks Globe, Smart, and DITO Telecommunications are planning to fully implement the Mobile Number Portability Act. What does this mean? Subscribers can change their network and still keep their numbers.
During the senate hearing, the three telco companies had to form an association. In order to make things work, they formed Telecom Connectivity, Inc. What's the importance of this act? Senators explained that phone numbers are linked to user's online and e-commerce accounts. Systems send private information like OTPs or one-time passwords through SMS so there's always that risk.
According to NTC Deputy Commissioner Ed Cabarios, the COVID-19 pandemic has pushed back the progress of its implementation. But hopefully, they can start the plan this year. First, telcos will start to carry out intra-network portability.
Smart Communications VP for Legal Affairs Roy Ibay declared that inter-operator testing will begin in June with the full commercial launch set in September.
President Duterte signed the Mobile Number Portability Act RA 11202  last February 2019.  Mobile services subscribers may keep their existing mobile numbers if they switch networks or the mode of subscription services from prepaid to postpaid, and vice versa.
This act also does not allow telcos from locking-in mobile devices to their respective network. This is regardless of whether they sold the device o under their service contract. Apart from that, there's no need to pay a fee for retaining their mobile numbers. This law also prohibits telcos from charging interconnection fees for call and text services.
What do you think?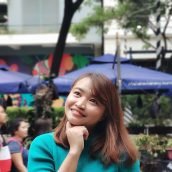 Queenie Lastra
Queenie Lasta got her bachelor's degree in Communications Research from UP Diliman. In her free time, she likes to read thriller novels, psychology books, and mangas. She believes in the importance of grit, hard work, and passion to become a great writer in the future.