TikTok introduces a way for creators to monetize their content
With today's economy, even our hobbies can be a way for us to earn some of that ka-ching! Well, what about charging viewers for access to certain TikTok videos?
This becomes the latest concept being launched by the video platform as it seeks new ways to build loyalty and draw in audiences. Only Fans or Twitter Blue can be compared to TikTok Series which acts as a feature on the social network that allows creators to monetize content.
To explain, TikTok gives a boost to the long video format. Aiming to retain its creator talent, the platform offers them a new way to monetize their content.
With Series, TikTok enables them to create a paywall to access select videos. Creators can publish a collection of up to 80 videos, each having a duration with a maximum of 20 minutes. When it comes to charging, you will need between 1 and 190 dollars to access these "premium" videos. Creators can choose their own rates.
The Verge reported that in the launch, TikTok will only deduct processing and usage fees for app stores. This represents about 30%. TikTok has not yet indicated how revenue will be shared between creators and the platform thereafter.
Nevertheless, just because it's behind a paywall, viewers should not expect that videos will be racier than normal. Creators will still have to respect the platform's rules of use for these paywalled videos.
Direct links in the video or directly on the user's profile will be the access to this purchased content.
For now, this new monetization feature is only available to a handful of content creators. Nonetheless, TikTok says that "applications to join [will be] opening in the coming months."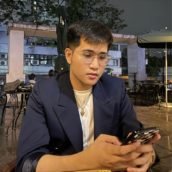 Raphael Garcia
Raphael is a person born between the generations of Millenial and Gen Z. He was produced by Cavite State University (Main Campus) with a bachelor's degree in Political Science. The lad has a fresh take on things, but can still stay true to his roots. He writes anything in Pop Culture as long as it suits his taste (if it doesn't, it's for work). He loves to wander around the cosmos and comes back with a story to publish.