Having trouble sleeping? Here are 3 Spotify playlists and podcasts that help me doze off
A lot of us have messed up our body clocks ever since the pandemic started. We have been confined in our own homes ever since. The workload from school and jobs has been converted into tasks to be finished at home. That's why time became more of a concept than a reality. To be able to help people who have a hard time sleeping as well, I curated a compilation of three of my favorite Spotify playlists that help me achieve a deep slumber.
Personally, my sleeping pattern these past few months has been really fucked up. I try my best to fix it but no method seems to work. Well, except when I started listening to these Spotify playlists.
Sleeping Pill with Inka
This podcast is the first I tried to listen to. It came to my knowledge when I was scrolling through Tiktok. Inka has a video there where she spoke about calming one's anxiety. It definitely worked due to her wonderful and soothing voice. She also said the right words. It lead me to check out her podcast after she mentioned it. And it was definitely worth the listen.
Relaxing voice. Soothing audio. Reading poems and books that can ease your anxieties and help you fall asleep at night. "Sleeping Pill" is a meditative and ASMR podcast with Inka Magnaye under Cut Print Podcast Network.
Get Sleepy: Sleep meditation and stories
I got to know this after searching the keyword "sleep" on the search bar and going to the podcasts section. They never fail to play sounds and stories that make me drift off to sleep.
Relax and fall asleep with Get Sleepy's unique combination of sleep meditation, followed by a calming story that lets you drift off to a peaceful slumber.
Dreamful Bedtime Stories
Now this one is probably my most favorite. I enjoy listening to bedtime stories like a little kid. Do you know the term "slept like a baby"? That's probably what wish to achieve because that's what we should aspire to. I particularly linked my most favorite episode, The Little Mermaid because of how well done they told the original story of the Disney Classic.
Bedtime Stories for Slumber. Each episode is a dreamy story accompanied by music to help you drift into a deep sleep.
So, these three are basically all of the podcasts that help me. I hope you find the right fit for you too. It's time to prioritize our physical and mental health. We can achieve that by having a proper sleeping habit.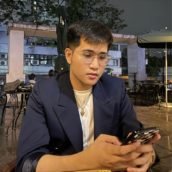 Raphael Garcia
Raphael is a person born between the generations of Millenial and Gen Z. He was produced by Cavite State University (Main Campus) with a bachelor's degree in Political Science. The lad has a fresh take on things, but can still stay true to his roots. He writes anything in Pop Culture as long as it suits his taste (if it doesn't, it's for work). He loves to wander around the cosmos and comes back with a story to publish.