Leading flip flop brand under retail giant Terry SA seamlessly built their e-commerce empire with fulfillment partner LOCAD
For Havaianas, establishing an online presence was essential. E-commerce has been a way for the brand to continue reaching its customers during the lockdown. Aside from that, fulfillment powered by LOCAD has transformed e-commerce into the Havaianas' main sales channel. By increasing the speed of customer delivery by 4x, LOCAD also supported Havaianas in boosting customer happiness and feedback. 
Building and Growing their E-commerce Arm
Inspired by the sea and sun in Hawaii, Havaianas – meaning Hawaiians in Portuguese – embodies the endless summer lifestyle. Designed for tropical weather, the signature Havaianas flip-flops easily became a sensation in the Philippines. Well, of course, the country's beaches were a short drive or a plane trip away. Even during the lockdown when travel was restricted, Havaianas continued to embody the summer lifestyle that Filipinos longed for. And it came as no surprise that the brand continued to see sales rise when e-commerce boomed during the pandemic.
Business as usual, Havaianas E-commerce Lead Christine Brunermer geared up for National Flip Flop Month in 2021. Then, her team knew it was time to change their approach to e-commerce.
In spite of the trials hinged on marketplace flash sales, the brand nonetheless saw the potential to scale and transform it into a major sales channel. One of the greatest challenges their brand faced was running their own end-to-end fulfillment operations.
Having had their own warehouse, they also had to lead, teach, and manage the people picking and packing orders. It became a time-consuming job for the e-commerce team who already had their hands full.
Managing manpower and workforce productivity became a difficult task during the pandemic. As a result, it caused their delivery period to take 15 to 30 days before an order reaches its customer. Their customers grew impatient for their orders, especially in a time where next-day delivery is the norm. Hence, requests for order cancellations increased. 
Brunermer and her team knew there was still a better, faster, and more productive solution. So by the time the 8.8 flash sale came around, they enlisted the help of fulfillment partner LOCAD. "Now with LOCAD, we are able to dispatch orders within 24 hours and deliver super fast shipping to our customers," said Brunermer, describing their 8.8 flash sale experience which marked a new era of e-commerce for them.
Finding a Cost-Effective Fulfillment Partner
Prior to LOCAD, the brand continuously experienced inconsistency. This happened between what their customers saw in their e-commerce store and what they actually physically held in their warehouse.
These discrepancies were a result of having separate systems. One for the web store, one to manage the warehouse inventory, and many more. Eventually, it caused increasing out-of-stock orders and growing order return rates. In turn, items oversold and customer complaints demanded manual intervention of Havaianas' customer care team.
Brunermer explained that pre-pandemic, this was a manageable task. But since the pandemic gave rise to the volume of their sales, manual intervention became impossible. 
The fragility of the system was heavily impacting a decrease in customer satisfaction. So when they decided to look for a fulfillment partner, metrics, data analytics, and integrated systems became must-haves. Since switching to LOCAD, what Brunermer and her team at Havaianas used to do manually became automated.
"It has made the cost we put in very efficient," she said, pointing to the high productivity and efficiency rate of LOCAD. "From paying for our own real estate, managing that real estate, hiring people to cover x square meters of that real estate – all of that has been lifted from us and now we are only looking at the cost per unit."
Brunermer explained that working with LOCAD did not only save them costs but also valuable time. This, of course, is from a financial and operational perspective. "And time is always equivalent to the cost to us," she said.
The full integration of LOCAD's Control Tower to their own system has allowed them to view data that are retrofitted to the metrics Brunermer and her team are looking for. "LOCAD's system is super thoughtful and it's so connected to what operations really need to see," she said. "The beauty of the integration and the way that things are run by LOCAD is that [it's] very data-driven – it's so seamless and very, very in tune with how we do things." 
Customer Service and Faster Fulfillment = Ultimate E-commerce Experience
"Since LOCAD, customer happiness has really gone up," shared Brunermer. After careful deliberation of their customer care tickets since switching to LOCAD, she and her team were pleased to see the large and positive impact of outsourced fulfillment on their customers and feedback. "Our loyal customers of Terry and Havaianas and all of them are saying that our operations now have gone really way way way better," she said. 
Looking back, Brunermer shared how supported she and her team felt from the very beginning. "With LOCAD, we were able to get all the information we needed which were key takeaways from the first meeting within 24 hours," she recalled. "And that's super important to us because we were running after a deadline within the first three days of meeting the LOCAD team."
With both end-to-end fulfillment and workforce management off their plate, Brunermer and her operations team have now been upskilled and more focused on project management. As e-commerce continues to evolve at a rapid pace, Havaianas feels confident in how well the system of LOCAD is working for them. "[LOCAD's] system has a way of purging information and showing exactly what we have so it's super transparent and credible and at the same time, it's very custom and very much in tune with what the retailers actually need."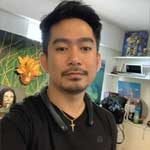 Josh Austria
Aside from being a businessman, Josh Austria has been working in PR and media industry for more more than a decade. From his years of experience as the Marketing and Advertising Head of Village Pipol Magazine, he has built strong relationships with creative people, brands, and organizations.