Next to a home, a car can be one of the most expensive properties that a Filipino consumer can spend on. Buying a car is a long-term commitment, as it often takes a typical household a few years to completely pay off a car loan. But for many car owners, the benefits of owning a vehicle far outweigh the challenges that it takes to fully finance its purchase. Having a car at their disposal gives a family the means to quickly and conveniently attend social gatherings, visit new places, and accomplish chores that require one to travel outside of their home.
If you're a prospective car owner, there's a lot that you can do to ensure that you're making a good deal and that the car you're looking to buy is well worth the investment. Before finalizing your purchase or even just signing up for a car loan Philippines banks are offering, it's important to inspect the unit that you're planning on buying, including the papers that it comes with.
The Documents You Need and What to Do With Them
As an asset with fairly high financial value, buying a car comes with a lot of documentation. Here's a checklist of the papers and documents that you need to review before finalizing your purchase:
Pre-registration. Before you commit to buying a particular vehicle, no matter if it's a brand new or a used unit, you need to go over a few details first. Check that the car's serial numbers are reflected correctly in all its documents. See the vehicle's odometer as well to make sure that the dealer accurately described how the unit was used by its previous owners, if any.
Owner's Manual. Make it a point to read your car's manual as doing so will guide you in how to maintain the vehicle and maximize its capacity. The car manual will help you maximize your investment in your new vehicle.
Car Insurance. Having car insurance will save you a lot of trouble and expense in the event that your vehicle gets involved in an accident that can lead to injuries and property damage. With the right insurance coverage, you'll be able to drive your car with greater peace of mind.
Registration. If you're buying a new car, then it's highly likely that the dealer will take care of the registration process for you. But if this responsibility falls on your shoulders, you'll need a few documents, such as the unit's original sales invoice, insurance certificate, the original PNP-HPG MV clearance certificate, and certificate of stock reported (CSR) to register your new car.
How to Inspect the Unit You Are Planning to Buy
Besides checking the documentation, you should also take a good look at the unit you are planning to buy. Here's how to do it:
Take a Look at the Exterior. Examine the exterior of the car and watch out for any imperfections like paint chips, scratches, and dents. Ask yourself if you like the color of the car as well or if you will likely spend money on changing its look later on. 
Inspect the Interior. After looking at the outside of the car, inspect its interior to make sure that all its components are functioning. Check if all the electronics are working properly, if the seat can be adjusted according to your preference, and if the unit's safety features remain intact.
Check the Air Conditioning. The Philippines is a tropical country, so it's essential to have an efficient air conditioning system in your vehicle. See if the air conditioning releases unpleasant odors, which can be a sign of bacteria build-up within the AC system. It should also be able to sufficiently cool the car. 
Watch the Tires of the Unit. Check that the car tires are new. If the car has been parked for a long while, see if the tires have a flat spot that can lead to premature failure later on. 
Test Drive the Car. You can discover a lot of things about the car you are about to buy by test driving it. Among the things you should check are the car's wheel alignment, braking capabilities, and any peculiarities that can become an issue later on. 
Bring a Trusted Mechanic. If you're not too familiar with what to check, it's always a good idea to bring a trusted mechanic who can scrutinize your prospective vehicle for you. Alternatively, you can ask a friend or family member who's knowledgeable about cars to help you inspect the unit you are planning to buy. 
Things You Need to Do Before Hitting the Road
The things that you need to do as a new car owner doesn't end once you come to an agreement with your preferred lender, insurance company, or dealer. There are still plenty of preparations that you need to make before you can consider yourself and your new car roadworthy. If you bought a secondhand vehicle, for example, check if its battery, filters, and fluids are still in good condition or if they need replacing and flushing. It's also a good idea to include emergency tools and personal touches in your car, such as a first aid kit, an overnight bag, and a few tools and supplies that will help you repair your car in case you run into common mechanical issues. 
Finally, you should also prepare yourself. Driving a vehicle is a big responsibility, and paying off your car is a significant financial undertaking. Making sure you have the skills to be a good driver is also an important aspect of being a responsible new car owner. Following road rules and driving safely will help ensure that you take good care of your new asset and enjoy using your car for years to come.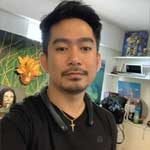 Josh Austria
Aside from being a businessman, Josh Austria has been working in PR and media industry for more more than a decade. From his years of experience as the Marketing and Advertising Head of Village Pipol Magazine, he has built strong relationships with creative people, brands, and organizations.